If all goes to plan on International Older Peoples Day 2018 I will be feeling pretty bleary and uncomfortable flying back from Tokyo to London. But I am sure that I will still be feeling exhilarated from a week-long international festival in celebration of older people's theatre held in Saitama, the home of the Gold Theatre created by the great auteur of Japanese theatre, Ninagawa. Seeing this wonderful company and the great man himself, inspired us to focus on older people's theatre in the UK and led on to funding for a UK network for this exciting development.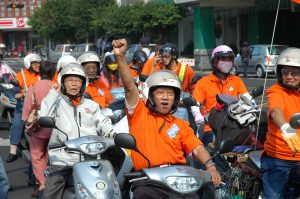 So I would like to use this blog to celebrate the international nature of creative ageing and how much we have learnt from our colleagues around the world.
One of the earliest and most important instances of this was using the longstanding national festival of Bealtaine in Ireland as the model to commission a festival for Scotland, Luminate, which has become the national development agency for the field there. This subsequently led to a national festival for Finland. Seeing the brilliant work of the Music House in Helsinki has also led us to commission a dementia-friendly guide for orchestras in the UK due out in early 2019.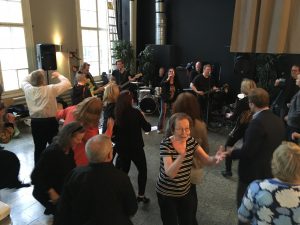 One of the great forces for creative ageing is Margret Meagher in Australia and we were pleased to fund the involvement of UK artists in her important annual conferences on arts, health and ageing.
The UK has much to thank the USA for in this area, especially the surge of interest by museums and galleries for work with people living with dementia pioneered by MOMA in New York in their Meet Me programme.
We have benefited greatly from a relationship with the Dutch Arts Council, participating with colleagues from Belgium and Germany on a project called Long Live Arts. The Dutch were so impressed by the work of Manchester City Council's age-friendly culture programme that they developed their own programme for local authorities and we are currently partners on an exchange programme for towns and cities. You can get more of a glimpse of some of the wonderful work in the Netherlands here. Could we steal their idea of a literary festival in care homes?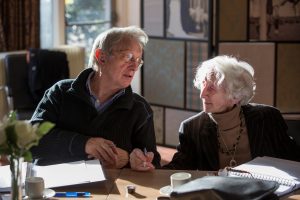 Our first research trip to Japan was in partnership with the Calouste Gulbenkian Foundation and organised by the British Council. Everyone involved learned so much from that trip (which also resulted in a new government fund and several arts exchanges with Japan) that we decided to follow up with a second phase of work with the British Council, extending to South Korea and Taiwan.
Finally, perhaps the most important opportunity to learn from abroad has been afforded through the extraordinary generosity of the Winston Churchill Memorial Trust in funding 47 travelling fellows over a record four years to explore the world in search of good practice for creative ageing. All the results are on their website in full and we published a more selective account of the programme by Alice Thwaite.
Also on 1st October, our friends at the Calouste Gulbenkian Foundation will be hosting a research trip for Portuguese participatory artists to London and Manchester which will include a focus on creative ageing. The journey doesn't end.