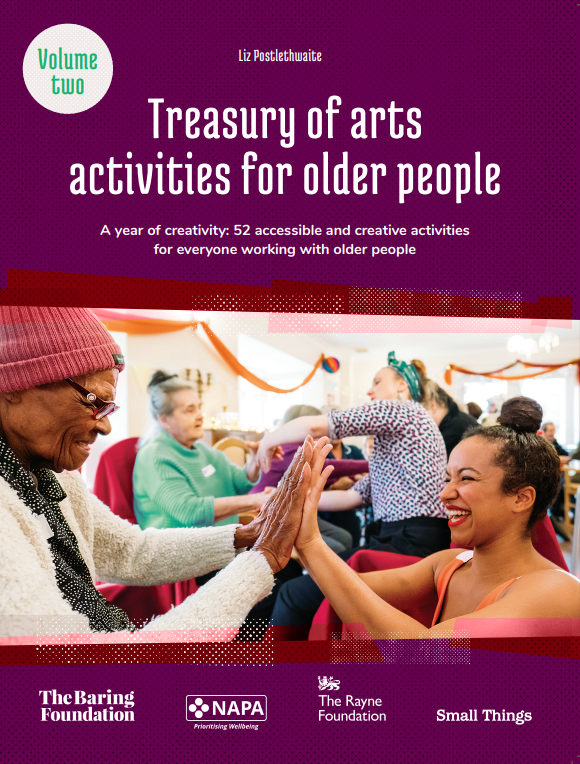 We have a number of hard copies of the 2nd edition of this popular arts activity resource for older people available free of charge! If you'd like to receive a copy, please sign up via the form below.
Copies are limited and will be sent out on a first come, first served basis.
We do apologise if you don't manage to get one, but the activities are also available here and at www.artsincarehomes.org.uk.
Copies will be sent out after publication on 24 September. Please note we are a small team but we will get them out to you as soon as we can.
The first edition is available online here.