Five years ago the Baring Foundation shifted the focus of its International Development programme to focus on lesbian, bisexual and queer women and trans (LBQT) communities in sub-Saharan Africa. Since then, we have worked across sub-Saharan Africa with local partners, civil society and international grantmakers to support LBQT organisations, to grow the capacity of local grantmakers and to increase the amount of funding available for this work from funders of all kinds.
It was – perhaps – not the most obvious choice for a Foundation that had funded for over a decade around long-term forced displacement. However, as we looked at options for our new strategy, it became apparent very quickly that supporting LBQT communities could be a great fit. As a Foundation, we were increasingly taking a rights based approach to our work (and this is now explicit in our vision and values). We wanted to grow our work supporting women and girls. We wanted to evolve our grantmaking to make grants direct to Africa based civil society. And, we wanted to focus our grantmaking on an under-resourced area of civil society.
On this last point, available data told us that LGBTI civil society was desperately underfunded throughout the developing world and this was particularly true in sub-Saharan Africa. Just over $10 million was made in grants to African LGBTI civil society in 2010 through a handful of committed funders. Of this, most focused on HIV/AIDS or broad LGBTI rights. Support for the needs of LBQT people was very limited and few funders had an explicit focus on these communities.
However, in spite of underfunding LGBTI civil society was growing. Research commissioned as the programme got underway identified numerous LBQT groups across the continent organising in diverse ways and celebrating their distinct identities and sense of community. Working on this programme, the courage, resilience and sense of fun we see from these activists has been a source of great pleasure and leaves me profoundly humbled.
We were also fortunate to begin our funding as a new wave of local, activist-led LGBTI grantmakers developed on the continent. Core to our work has been partnerships with UHAI EASHRI in East Africa, The Other Foundation in Southern Africa and Initiative Sankofa D'Afrique de L'Ouest in West Africa. We have funded their grantmaking to LBQT communities and resourced their organisational development. As a UK based Foundation, we see our partners' local roots and commitment to participatory grantmaking as crucial tools in effective funding for these movements. It is their work that is creating the next generation of LBQT activists – a role they undertake with professionalism, enormous expertise and a focus on community need.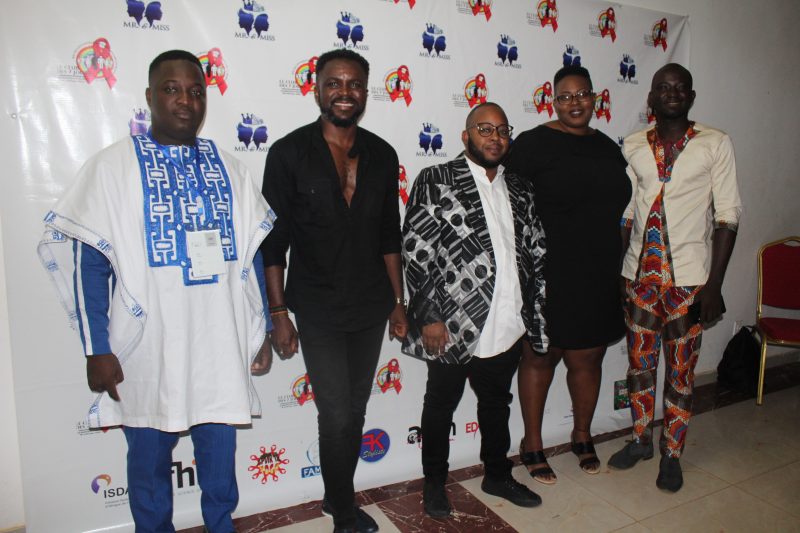 Since 2015, we have welcomed the growth in funding for this work from funders of all kinds. The most recent published data tells us that funding has grown to over $50 million for LGBTI communities in sub-Saharan Africa over a two year period. In the UK, we have seed funded individual giving initiatives and worked closely with a supportive community of independent funders through the Global Philanthropy Project. We have also welcomed the growing focus of the UK Government on these issues, including its funding commitments made in the most recent LGBT National Action Plan.
However, there is so much more to do.
The lived realities for most LBQT people in sub-Saharan Africa have changed little in the past five years and the civic space they occupy is very narrow and – often – closing.
Whilst funding has grown at a global level, LBQT people continue to miss out. For example, in 2016 total global funding specifically targeted at LBQ women was under $4 million or less than 1.5% of funding. Only $1 million of this went to work in sub-Saharan Africa.
In spite of a challenging environment, I have a lot of hope for 2020 and beyond.
The data available to us continues to develop and we are looking forward to the publication of the next edition of the Global Resources Report and a first of its kind report on the state of LBQ movements worldwide, both supported by the Baring Foundation.
We welcome the UK Government's manifesto commitment to host a Global LGBT Conference in 2020 – we hope it will elevate the voices of LBQT people from sub-Saharan Africa and demonstrate the leadership, innovation and creativity they already bring to this work. We also hope it will focus the minds of governments on the funding needs of these communities and bring new resources to this long term struggle.
As a Foundation, we will be renewing many of our partnerships this year and look forward to continuing our learning journey in solidarity with the many individuals and organisations who are the real changemakers in this work.
David Sampson is the Deputy Director of the Baring Foundation.