International Women's Day is a good moment for us at the Baring Foundation to celebrate and promote the great work with women that the organisations we support do every day of the year.
We are an independent foundation which protects and advances human rights and promotes inclusion, so we hope that everything we fund supports women's equality. Here we want to focus on some of the organisations we fund who are active in promoting the rights of women and who are particularly focused on supporting some of the most marginalised women in Africa and the UK.
We have been supporting locally based LGBTI civil society groups as part of our International Development Programme in sub-Saharan Africa since 2014. Our funding has focused in particular on groups working with and for lesbian, bisexual, queer and transgender (LBQT) women as groups which have had very limited international funding. The evidence is that what limited funding there has been has focused on public health, sexual health and men who have sex with men (MSM). These communities face a very hostile political, social and economic environment and activists work under extreme personal pressure.
Wherever possible we want to fund direct to African LBQT civil society groups and we have two long term partners who are fellow human rights grantmakers. One is based in Southern Africa, The Other Foundation and the second is in East Africa, UHAI EASHRI. And since 2018 we have also been supporting the Initiative Sankofa D'Afrique De L'Ouest (ISDAO) which works across anglophone and francophone West Africa. ISDAO is a new (and the first) activist grant-maker for LGBTI communities in West Africa.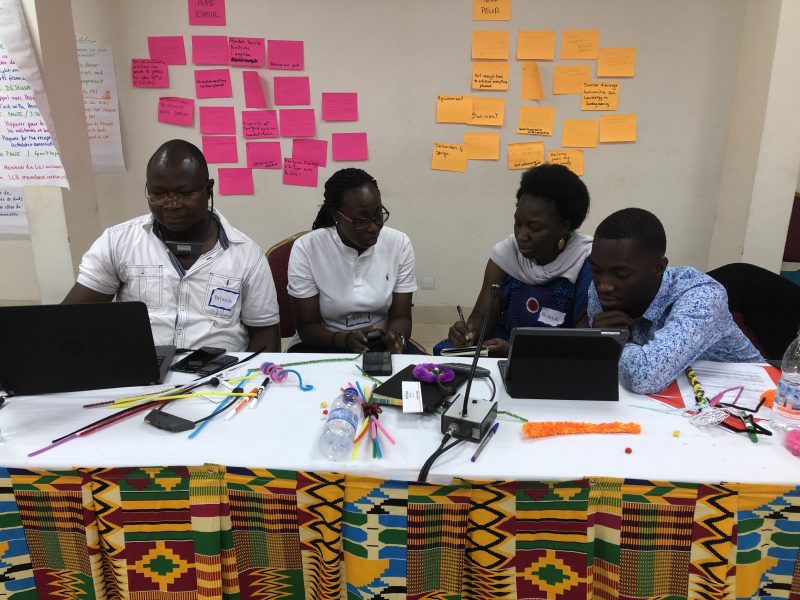 2019 also saw the Foundation making its first grants directly to organisations in Southern Africa, including SHE (the Social, Health and Empowerment Feminist Collective of Transgender Women of Africa) which was set up to address the imbalance of the African trans movement and build the leadership of trans women and FEW (the Forum for the Empowerment of Women), a black lesbian organisation engaging in advocacy, education and action.
In the UK, our Strengthening Civil Society programme has funded several committed and dynamic organisations tackling tough issues including migrant women's rights (the Latin American Women's Rights Service), the rights of women in pregnancy and childbirth (Birthrights, Maternity Action) and protection from domestic violence (Centre for Women's Justice and Sisters for Change).
The programme starts with the premise that the law and a human rights based approach is an underused tool for social change by the voluntary sector. The programme is open to work on any aspect of discrimination and disadvantage, but many of our grant-holders focus on women's rights.
Since 2016 the Foundation has funded some new women's organisations that have focused on gaining rights for women. One of these, Birthrights, provides advice and legal information to women, trains healthcare professional to deliver rights-respecting care and campaigns to change maternity policy and systems. Our funding has supported women who are most at risk of discrimination in maternity care. Birthrights had a recent success (one of many) in November when they challenged NHS England's decision to delay publication of important data on maternal deaths in the UK during the election period which highlighted serious racial inequalities in maternal mortality.
The Centre for Women's Justice is another new organisation for which the Foundation has provided seed and development funding since 2016. The Centre brings together specialist lawyers, academics, journalists and other experts in the field of violence against women with those working on the frontline as activists, survivors and service providers.
The Centre has in just a few years taken on several high-profile cases with the potential to improve the treatment of many women who experience violence and abuse: challenging the CPS for its failure to prosecute rape; taking legal action against the police requirement for rape victims to allow a full digital download of their mobile phones; and submitting a super-complaint on the failure of the police to use bail and other protective measures in domestic abuse cases.
More recently in 2019, we gave a grant to the Public Interest Law Centre (PILC) to work with Solace Women's Aid to defend, enforce and promote the housing rights of domestic violence survivors.
PILC recently won a victory in the High Court on a related issue which will enable migrant women who are survivors of domestic violence to access student loans straightaway and make it easier for them to build safe, independent lives away from abusive relationships.
We are tremendously proud of the work of these and the many other organisations we fund and believe that their commitment and determination are an inspiration to us all as we celebrate International Women's Day 2020.
Lucy is a trustee of the Baring Foundation and also chairs our Strengthening Civil Society Committee of trustees.