At the end of 2017, the Baring Foundation published a review of what we had supported in the field of creative ageing in the first eight years of our funding called Towards the End. I hope that you will have seen that we commissioned from King's College London a much more in-depth look at the development of the field over the last decade called Older and Wiser?. Its author Dr Rebecca Gordon-Nesbitt finds that the field has developed markedly and creative ageing has become more mainstream but concludes that there is still much 'unfinished business' to be attended to.
The Baring Foundation has now made our last grants of a ten-year programme. It has been an immensely enjoyable and fascinating journey which does not end with our last grant. The Foundation has a back catalogue of around 30 publications covering a wide variety of practice issues which we will maintain online.
In the short term, we are looking forward to some great events. We are delighted that the Chair of the Arts Council England, Sir Nick Serota, will be giving a keynote speech at an all-day conference on 5th February which we have jointly commissioned with ACE. The conference will also mark the launch of our new publication On Creative Ageing and Diversity with a series of case studies from our programme. Stay in the Midlands to go to the Comedy Festival in Leicester where, for the first time, we will be funding an older people's fringe to the festival including in some care homes. Lastly, we are funding an all-day event in Liverpool run by FACT and 64 Million Artists to be run in the Spring on the potential of digital arts for creative ageing.
We have also made a number of national grants which we hope will help maintain momentum and improve sustainability. We awarded £250,000 to a consortium led by Manchester Museums to create a sector support body that they have called The Agency (geddit!) and are currently advertising for its first Director. What an opportunity! We are also delighted to be funding a National Arts in Care Homes Day to be run by NAPA and jointly funded with the Rayne Foundation. The next National Day will be in September 2020 after a very successful pilot this year. In 2012, we jointly commissioned the first creative ageing festival in Scotland with Creative Scotland, Luminate, which has since grown into the creative ageing development agency for Scotland. We have also partnered with the Arts Council Wales to support Age Cymru to run a third phase of cARTrefu, an internationally famous artists in care homes scheme which we first funded in 2015. Finally, we have given a three year grant to the Arts Council Northern Ireland to create a new fund along with the Public Health Agency to support arts for people living with dementia.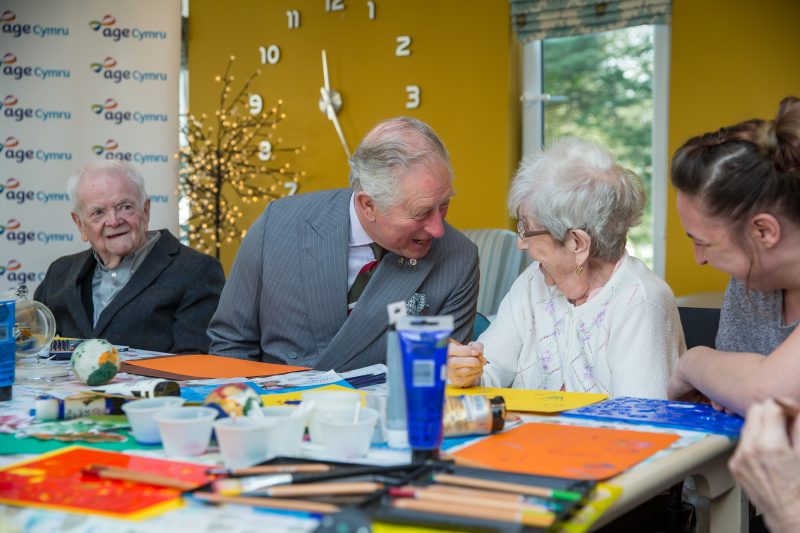 Beyond this, we hope that many other arts organisations and arts funders have caught the creative ageing bug. We know some have! A good example is the excellent work by the Mercers' Company supporting so much work in London, including some of the (B)old programme at the Southbank Centre, and our joint grant with the Life Changes Trust to support dementia inclusive choirs in Scotland.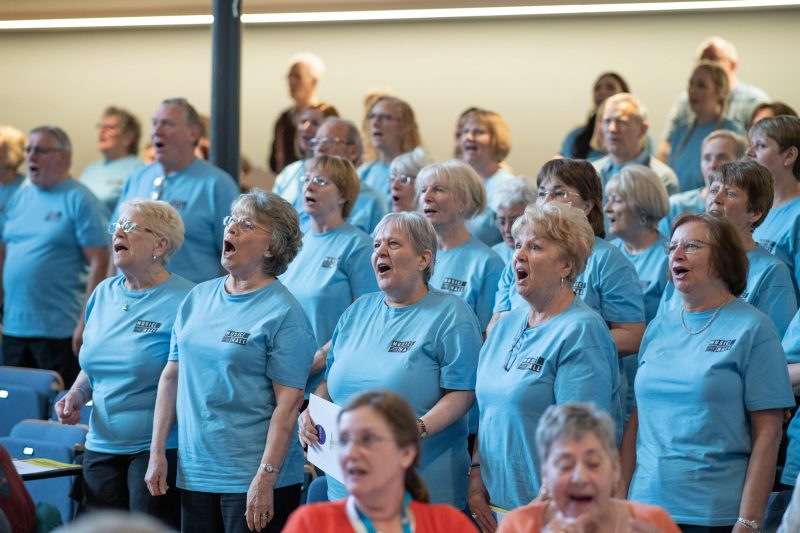 Next year the Foundation will start a new funding programme in the challenging and important sector of arts and mental health, starting in February 2020 with the first mapping report of the field to be called Creatively Minded. It will certainly be absorbing but it won't be without a fond backward glance to creative ageing and all the friends we have made there.