For the last thirteen years, the Comedy Asylum has been a unique platform for people involved with Leicester mental health services to showcase their comedic abilities. The project is managed by BrightSparks Arts in Mental Health Group, a service user led organisation, managed by Leicestershire NHS Partnership Trust (LPT) which aims to empower mental health service users – in hospital and in the community – by offering opportunities to engage with the arts.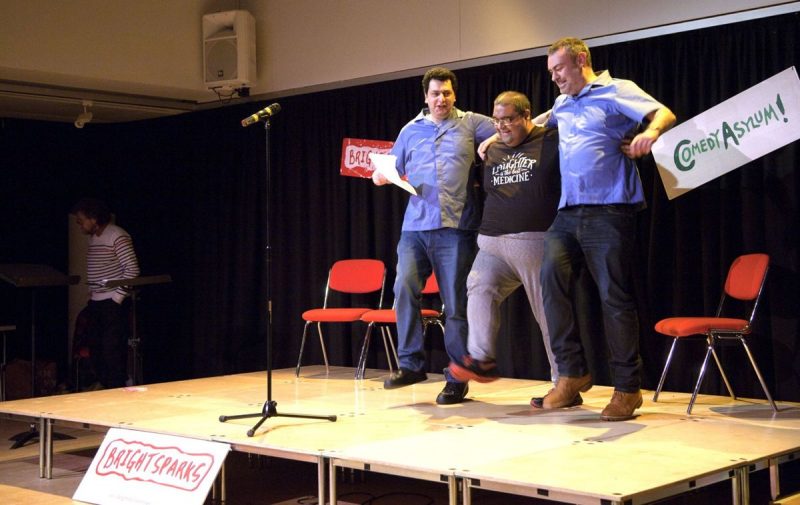 Comedy Asylum began when arts in health coordinator for LPT and founder of BrightSparks, Tim Sayers, hired stand up poet and psychiatric nurse Rob Gee to run some comedy based workshops with a group of mental health service users as part of BrightSparks Arts in Mental Health Group's programme of workshops, events and projects.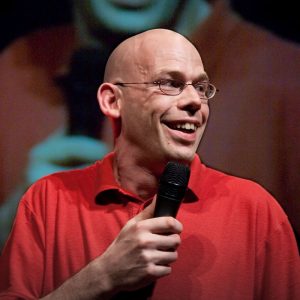 For a few years, the project existed as an annual 12-week programme of workshops which culminated in a show as part of the Leicester Comedy Festival, held at Attenborough Arts Centre. Led by Rob, participants would evolve their ideas through improvisation and collaborative writing to hone sketches – many of which would satirically eviscerate the systems and structures encountered by mental health service users – or shows with titles such as Murder in Dunton Gussett and Robots vs Zombies with exquisitely imagined characters and scenes. The performances were always chaotic, politically and socially astute, and a highlight of the festival for many.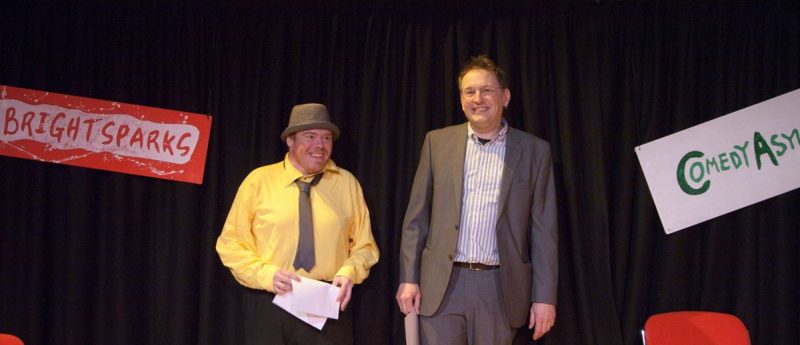 For many participants, the project was a lifeline in the winter months, and its absence for the rest of the year left people isolated by their illness looking forward to November without other similar provision for the rest of the year.
In 2016, BrightSparks secured a five-year grant from the National Lottery Communities Fund (then Reaching Communities) which has facilitated a roll-out of the project not only throughout the year in Leicestershire – with the original group and also in inpatient mental health units –  but across the East Midlands, where Rob and a team of supporting artists have delivered workshops in psychiatric intensive care, children and adolescent mental health, elderly, forensic, disability and general adult psychiatric units, as well as delivering a Recovery College course, The Role of Comedy in Recovery from Mental Distress.
Through our ongoing evaluation of the programme, we have found the use of comedy to be transformative in building confidence and self esteem, developing social, performance and writing skills in mental health service users. We've seen people with multiple diagnoses totally impeded by their illness, change in the course of a few months into writers and performers.
We've discovered that there is something uniquely powerful about the ability to make another person laugh, and both creator and recipient of the amusing line or sketch both benefit enormously from the experience, both individually and together. Playing with humour in a safe and supportive space enabled mental health service users to step aside momentarily from their conditions and become people again, building resilience, confidence and self esteem with every step towards recovery.
Find out more about the Comedy Asylum project here.