Serendipity. Recently I was coming back disappointed from an exhibition at a famous gallery by an equally famous artist and walked past The Fashion and Textile Museum and decided to pop into their exhibition: 150 Years of the Royal School of Needlework: Crown to Catwalk. I knew nothing about the Royal School – even that it existed – and the show was a revelation. Not only the beauty of the very varied work there but also the history of the deliberate use of needlework for therapy for soldiers leaving the trenches of World War One – of which more in a moment.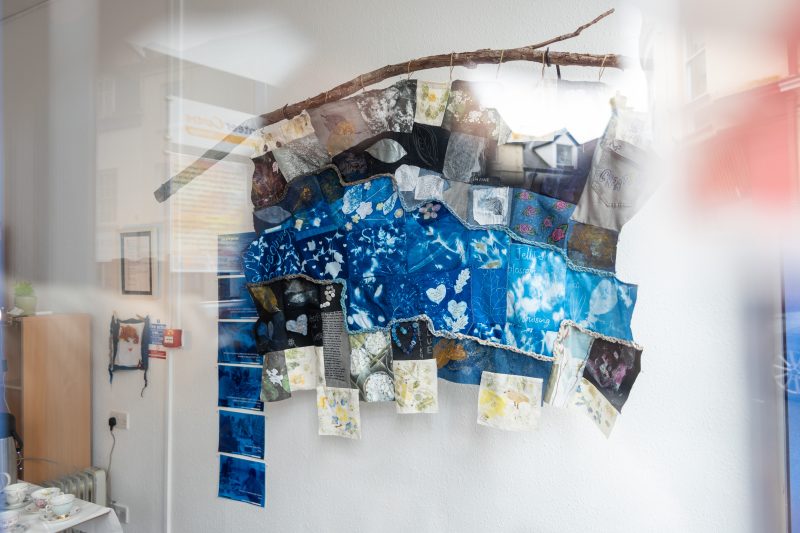 Since then, I seem to have been seeing the wonders of needlework in art everywhere. In the work of Cornelia Parker at her Tate Britain show where she produces a modern and political answer to the Bayeux Tapestry, or the stitched names in Tracy Emin's famous tent. In Ely I saw a regional show called Power of Stitch and in the beautiful Glyn Vivian Gallery in Swansea witnessed their weekly community group, Threads. I even saw a pop-up shop in a department store in London for the amazing Fine Cell Work which works in prisons.
So back to those soldiers. After the First World War, largely due to the efforts of Ernest Thesiger, there emerged the Disabled Soldiers Embroidery Industry. This gave employment and healing to soldiers both at home and in hospitals. Now forgotten, it continued until 1955 and many people see it as the start of the whole profession of Occupational Therapy. Very many of these men were not only physically disabled but were also experiencing what now we would call PTSD and then was called Shell Shock or Battle Exhaustion.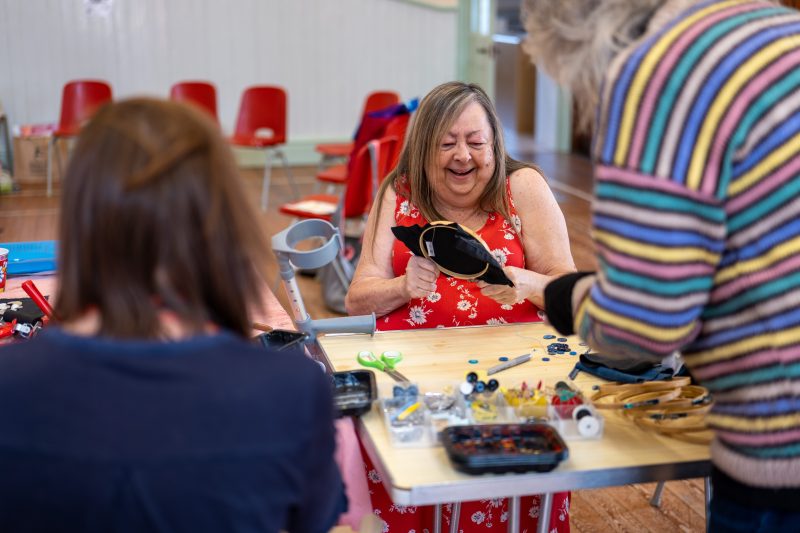 In her fascinating book The Thread of Life – a history of the world through the eye of a needle, Clare Hunter gives a tour d'horizon of the many aspects of sewing over time, including as regards mental health and psychiatry. Sewing would have been an everyday pastime in the most liberal and advanced French asylums at the end of the Eighteenth Century. Hunter describes three women, Elizabeth Parker, Agnes Richter and Lorina Bulwer, confined to asylums in the Nineteenth and early Twentieth centuries who used stitching to tell the stories of their lives and sometimes as protest.
A number of our grant partners that are multi-arts or visual arts organisations will include sewing and needlework as a strand – no pun intended – of what they are doing. Sewing can somehow be both convivial in a group but also deeply mindful and therapeutic as an activity. In the context of what we are funding, that also often means a mental health message in the content of the work as well as in the practice. The most specialist organisation we have funded is Significant Seams based in Devon which also partners with its local Recovery College. Like all our grant partners, Significant Seams emphasises the creative merit of sewing.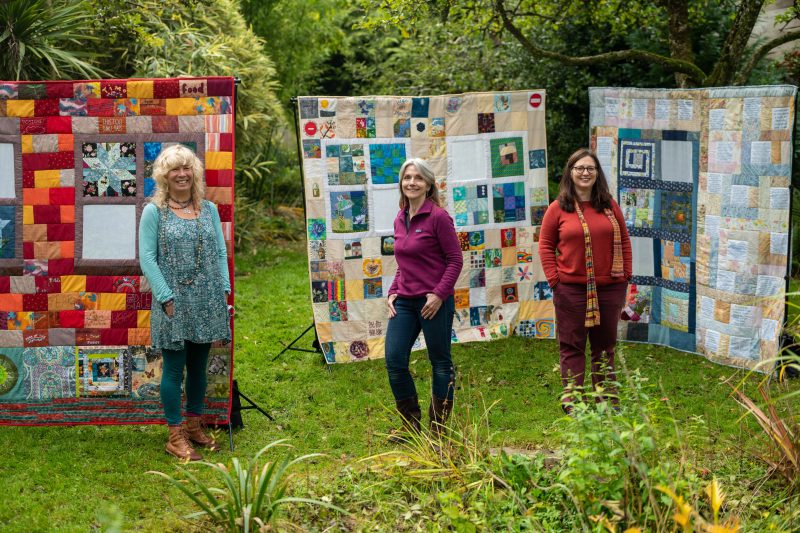 If you are interested in being more involved in sewing as an activity that relates to mental health you might find the online organisation, the Sewcialists, useful.
I haven't thought a lot about sewing since my secondary school efforts which did not win praise from my teachers. It's obvious to me now how much I have been missing.