High Peak Community Arts is a small, vibrant organisation with a 41 year history; 28 years in arts and health. Project eARTh is our rural arts and health programme for adults experiencing mental distress, now in its 11th year, run in partnership with High Peak Mental Health Project. We offer two workshops per week led by a professional artist, supported by mental health workers and volunteers, all free to attend, with free transport , reaching 15 – 20+ participants each session.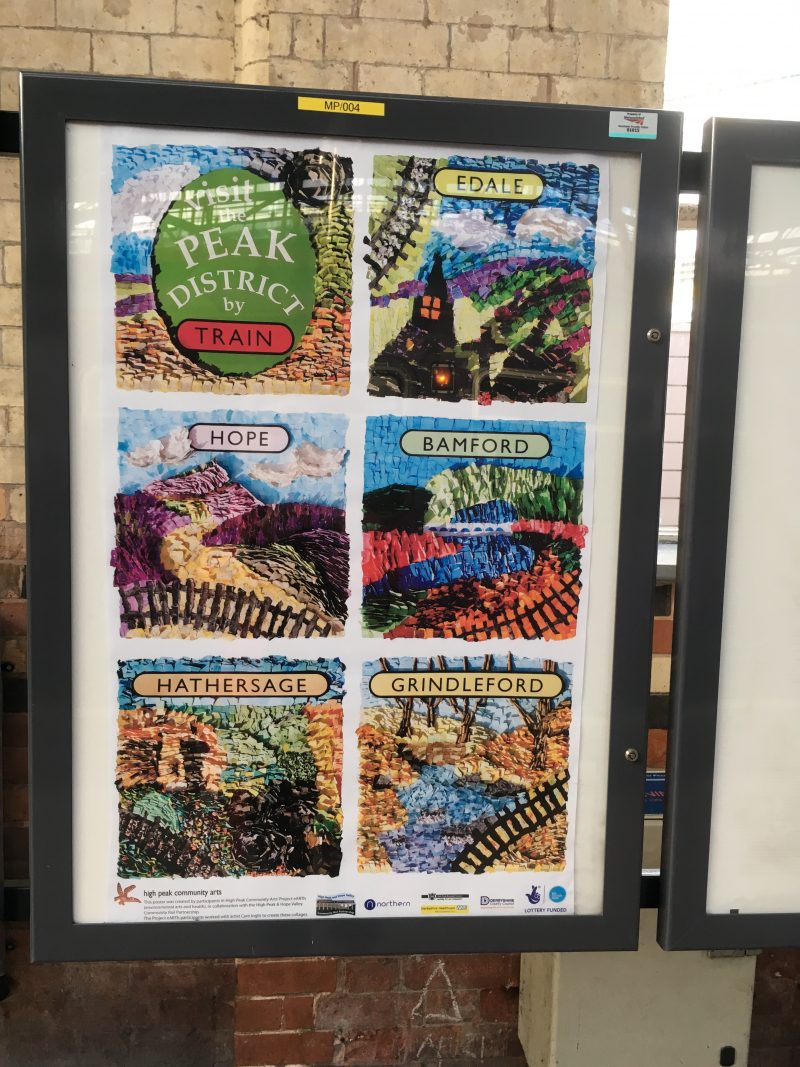 Project eARTh champions collective working to create indoor or outdoor artworks for the community, with venues including railway stations, parks, care homes and Sure Start centres. Collective working eases and encourages communication between participants, develops social skills and teamwork, and enables friendships to develop. The art itself, either individual pieces to be combined later, or a group working on a single installation, fosters wellbeing through fun, creativity, relaxation, absorption, learning new skills and building confidence. Producing artwork for the enjoyment of others allows participants to positively impact their community, thereby improving self-worth and self-esteem, and celebrating their contribution with an installation event. We often work with themes of nature, and our local environment, with a positive impact on wellbeing.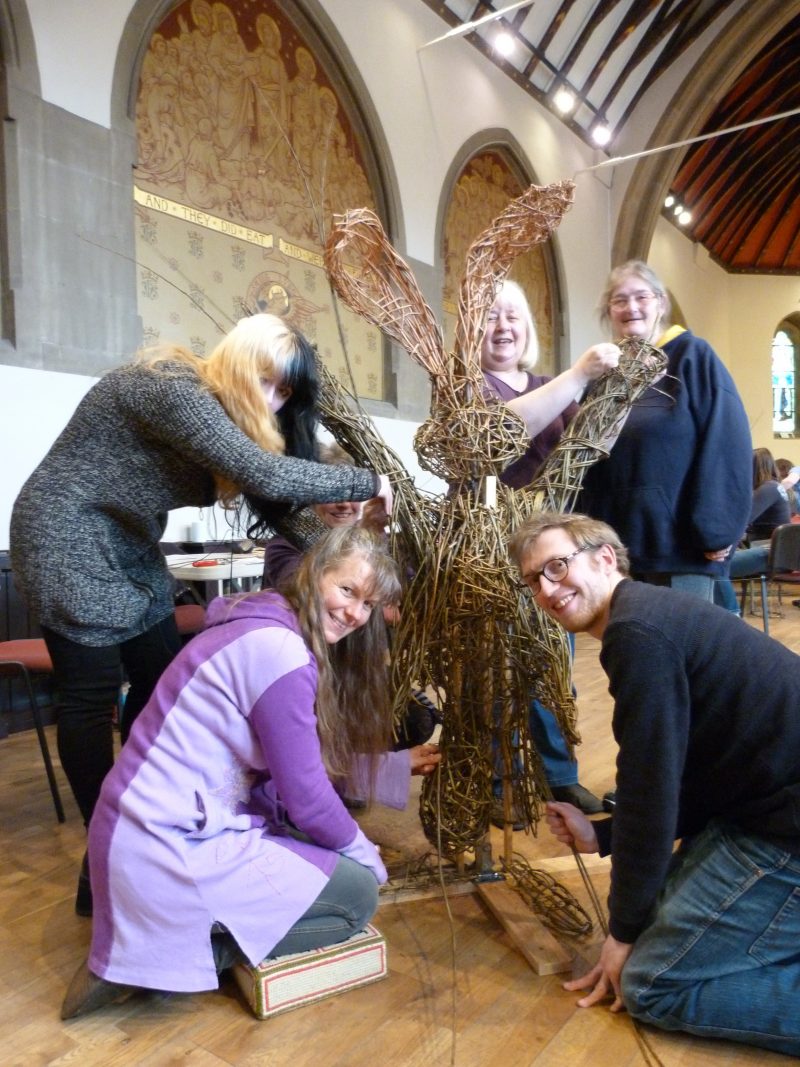 'Project eARTh at Home'
Many of our participants do not have internet access, or even own a computer or smart phone. So during lockdown, we have adopted a largely non-digital approach, with selected online resources for those able to access them. We have telephone support, and set up a WhatsApp group for those who use it. We cannot replace meeting in person, and not everyone feels able to engage, but 83% of participants have interacted with at least one activity.
Postcards (March – April)
This was our immediate response – an interactive way for people to have fun, be creative and think of each other. Each person received 6 blank postcards in the post to draw, paint, collage, write or decorate in any way. These were returned in a stamped addressed envelope, then posted out to other participants.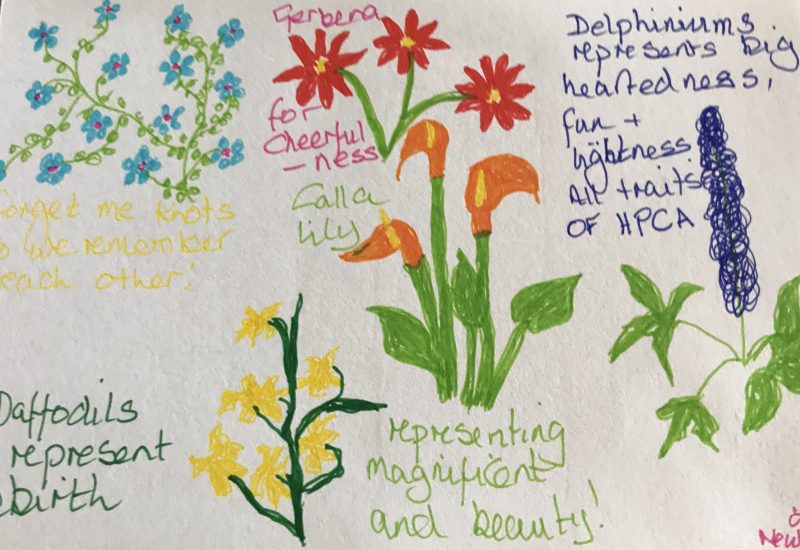 I loved getting the postcard, it made me cry. I would like more'
Receiving them has been joyful – really lifts the mood
I have mine on display – centre in the lounge
It was a lovely treat to receive the postcards during this dreary and anxious time. They were a ray of sunshine and a welcome way to keep in contact with people from the group other than one's close friends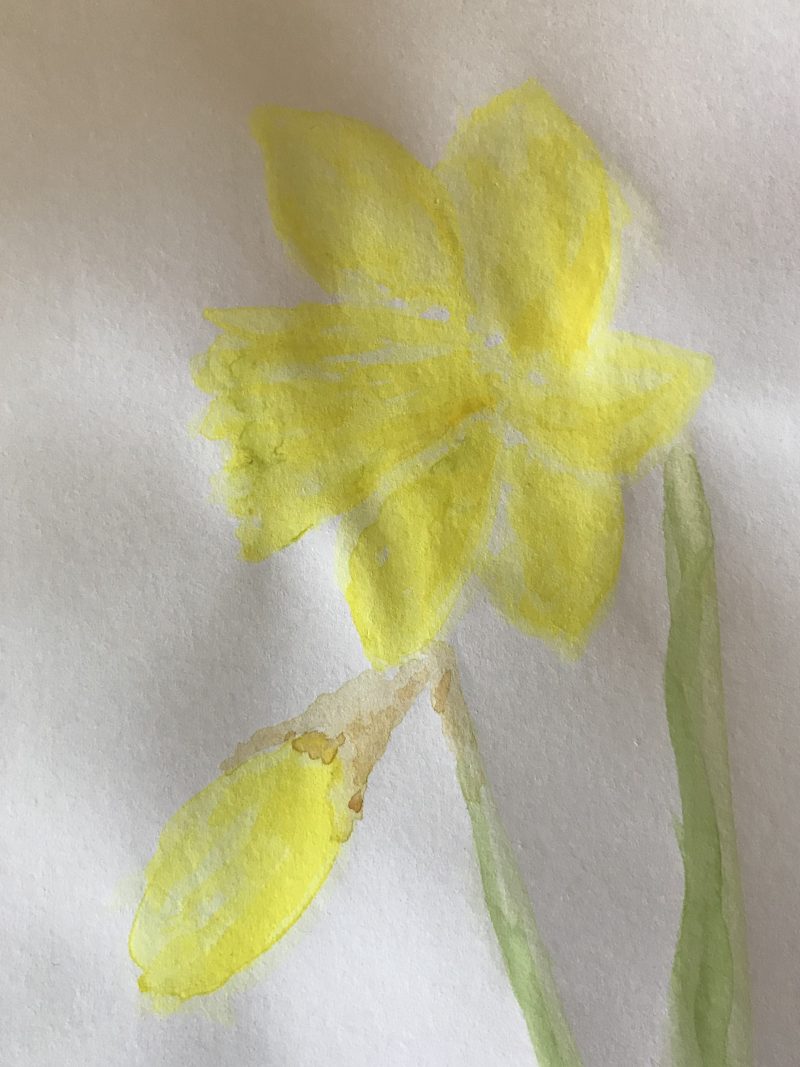 'Ugly Bug Ball' Embroidery project: (April onwards)
This project with artist Amanda Whewell reflected our usual collective working to make artworks for the community. With a kit in the post, participants embroidered calico pieces to make a quilt for Reuben's Retreat, a local charity. We have over 80 completed pieces, and more to come, as people requested more calico and thread to continue. The quality of the artwork received is stunning and it will make a wonderful quilt.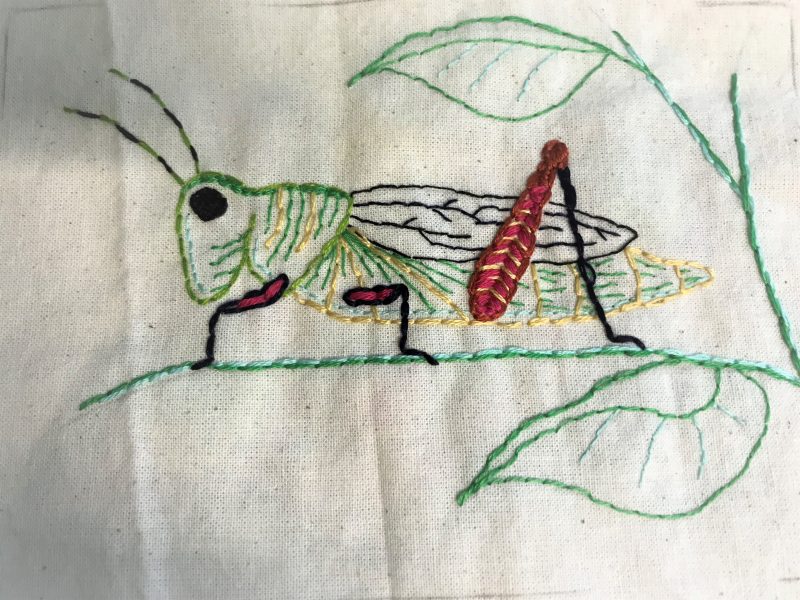 Such a good idea. Has really helped me relax for a few evenings. Very much appreciated. Thank you.
It was a lovely distraction to sit in the sunshine and concentrate for days on end
Loved this because we are making it for the community, for someone else. Contact with the outside in a way and hopefully a better future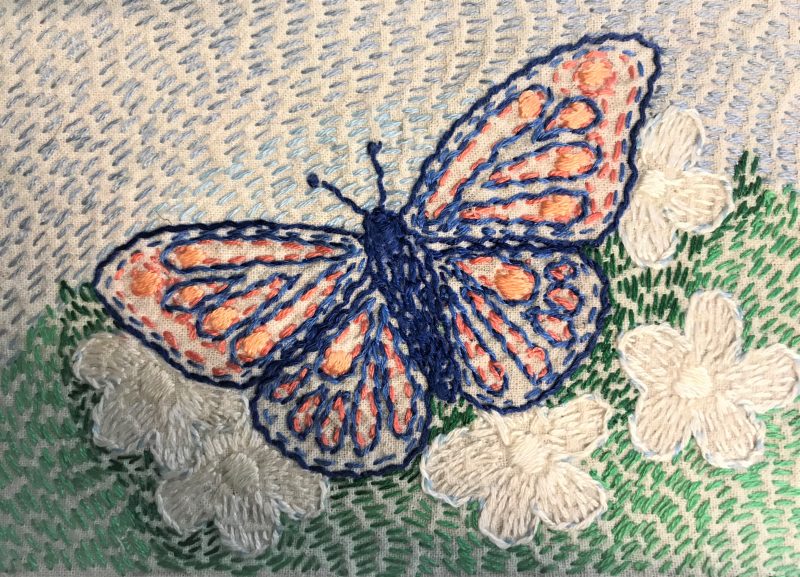 World Artists for World Kindness Day: (June/July)
With artist Amanda Whewell, a 'kit' of materials, equipment and information was delivered door to door. Each week focused on an artist from around the world as inspiration, and as well as activity sheets, films were released each week on our website, Facebook and YouTube. A selection of finished artworks (one from each participant) will be printed onto cardboard coasters to give away on World Kindness Day in November. PDFs of the activity sheets and films available through our website and social media, enable this project to be open to anyone.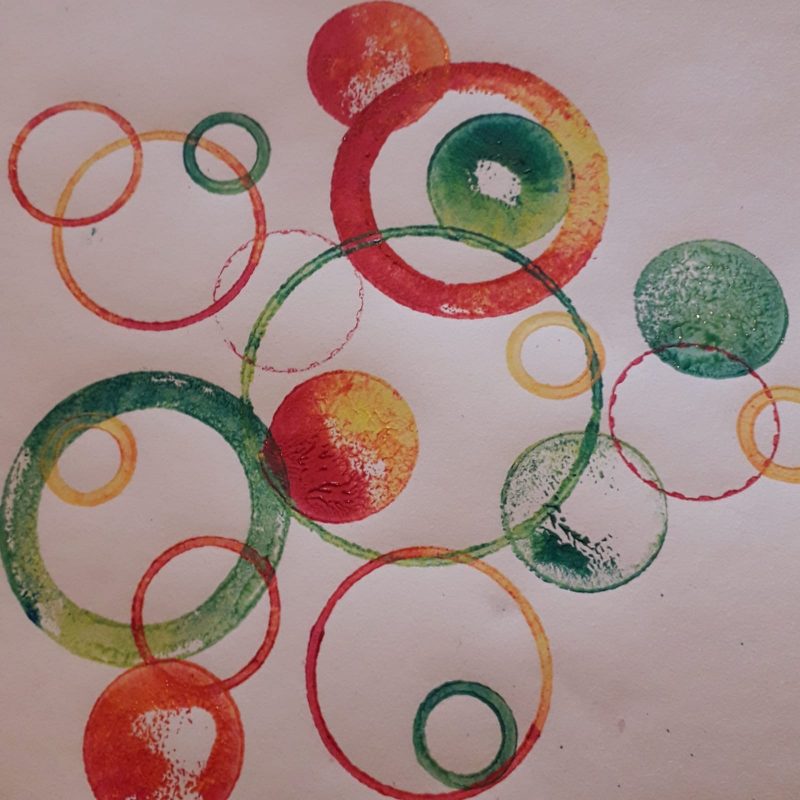 It's wonderful. Amanda has thought of everything – everything – that we need. It is all there. That's what I have been doing today, I sat down and had a go, and I really enjoyed myself'.

(Participant who has not left her house for 13 weeks)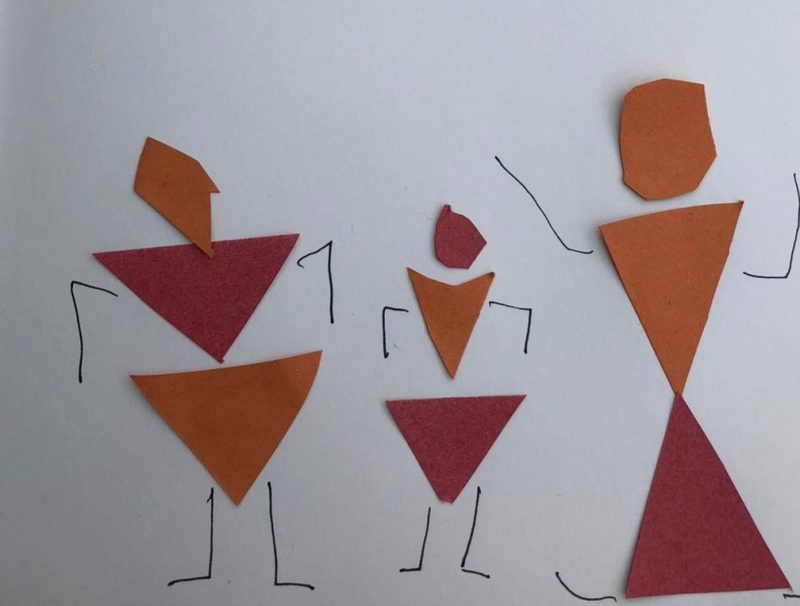 Amanda came with the latest project today, it was like my birthday getting a present. Time disappears alongside everything else, there is just you and a paint brush, or a needle and thread
The instructions through the post have been excellent. A lot of work has been done to keep in touch and lift our spirits during lockdown.
I'm grateful that Project eARTh has kept going during the crisis, as they have helped me to keep going