February 2020 is also LGBT+ History Month. You can find out more about it here and more about our funding programme to support LGBTI communities in sub-Saharan Africa today.
'Homosexuality is un-African' is a common refrain across the continent. Historically sexual and gender practices beyond those considered acceptable by colonial powers, by various religious formations, and subsequently in apartheid South Africa, were legally forbidden and socially denounced. The GALA Queer Archive was founded in 1997 to counter these forces. At its heart, our archive is a site of lesbian, gay, bisexual, transgender, intersex and queer (LGBTIQ) testimony, experience and culture in Africa. Our mission is first and foremost to act as a conduit for the production, preservation and dissemination of knowledge on the history and contemporary experiences of LGBTI people. Our key objective is to showcase and preserve queer African histories and stories through a number of creative avenues, including fiction.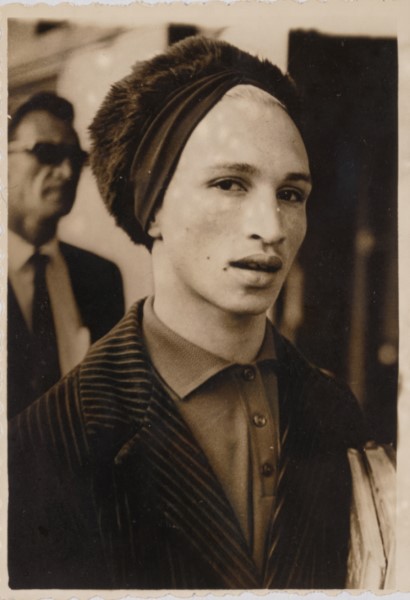 As an archivist, I am a parent, or guardian, who looks after collections, and as such, I am not allowed to have favourites, but the Kewpie collection really is very special. It is the largest personal photographic collection at the GALA Queer Archive, made up of over 700 photographic prints (as well as accompanying negatives) from Kewpie's treasured personal photographic collection, built up over several decades, from the 1950s to the early 1980s. Most of the photos were personally captioned by Kewpie when the photos were transferred to the GALA Queer Archive in 1999. The captions identify the people shown and briefly describe the location or event where they were taken.
The collection is an incredibly rich resource for researchers for a number of reasons. Firstly, the photos document a thriving and celebrated queer culture within a community that has since been scattered. Secondly, the collection may be of interest to photographic historians, particularly those interested in the social history of photography. The earlier photographs in the collection include some great examples of studio and street photography, but over time one can see how the collection demonstrates the growing accessibility and affordability of photography for ordinary working people, resulting in a new era of self-documentation.
So who was Kewpie? Born in 1941, Kewpie was a well-known queer figure and hairdresser from District Six. From what we know, Kewpie's gender identity was fluid, and she did not strictly identify as either male or female. However, both Kewpie and her friends tended to use feminine pronouns for each other.
After Kewpie's dreams of becoming a dancer were quashed by her father, she turned her attention and passion to hairdressing. Kewpie trained at Salon André in Hanover Street before eventually opening her own salon, Salon Kewpie, in Kensington. By night, Kewpie was a celebrated attendee at drag balls, and she would often perform on stage.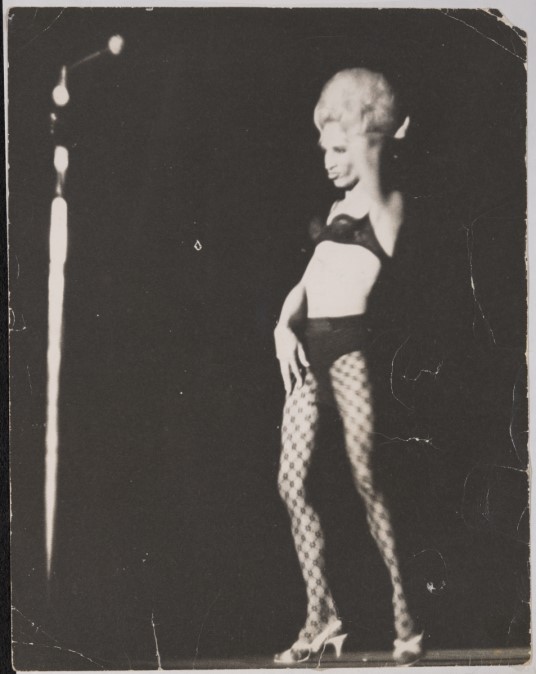 There are photographs of Kewpie at work in the salon, photographs of Kewpie and associates performing and socialising, various portraits of Kewpie's friends, lovers and neighbours, images from parties, snapshots taken of everyday life in the local area, and photoshoots of Kewpie's friends on the streets of District Six. Many images show Kewpie's extensive social life and social circle, both within District Six and further afield.
They also show us the changing physical and political landscape of District Six and its inhabitants amidst the travesty of the forced removals of the late 1960s.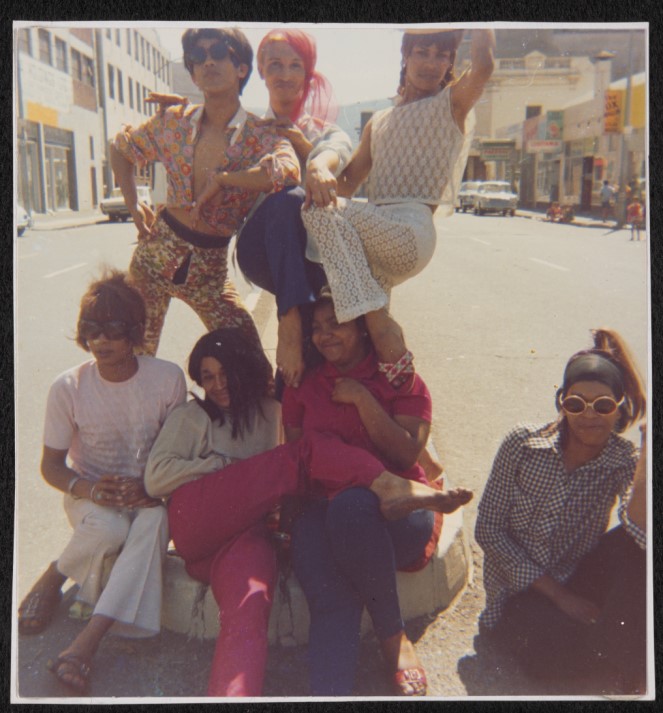 Kewpie's life was the subject of Jack Lewis' film A Normal Daughter: The Life and Times of Kewpie of District Six (2000).  It was during filming that Lewis became familiar with Kewpie's photographs and, recognising their value, facilitated GALA's acquisition of the photographs from Kewpie in 1999.
In 2018 and 2019 GALA partnered with the District Six Homecoming Centre in Cape Town to curate a selection of the Kewpie photographs for the exhibition Kewpie: Daughter of District Six. The hugely successful exhibition and public engagement programme ran for 5 months in Cape Town and 3 months in Johannesburg.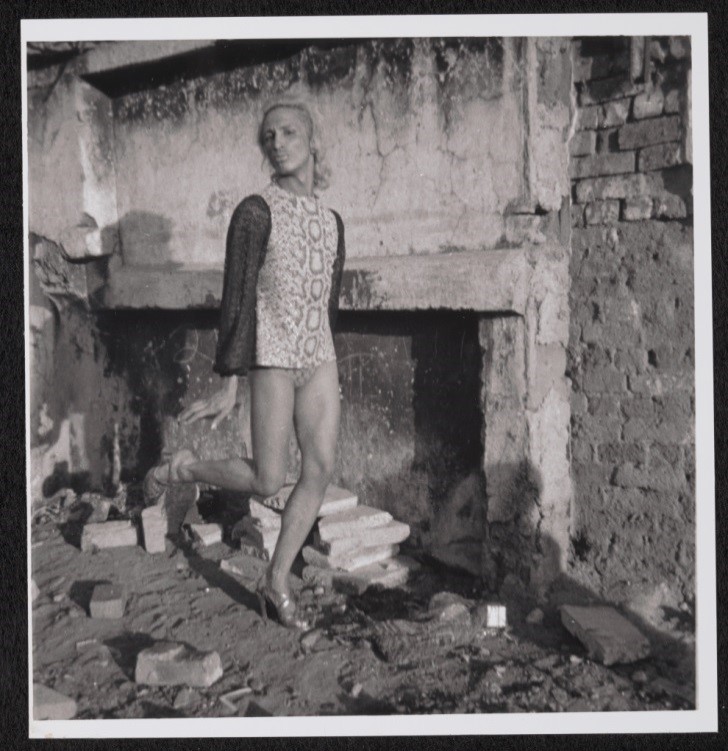 By Linda Chernis, GALA Archivist, with extracts from the exhibition Kewpie Daughter of District Six (text by Jenny Marsden, co-curator).