Creativity and Wellbeing Week has probably never been so needed as this year. It has had to go online and organisations have shown great ingenuity in this, for instance the wholesale change made at speed to the Scottish Arts Mental Health Arts Festival. This is another chapter in the way the creative sector has been up to the challenge of engaging people who were already facing tough challenges before the COVID-19 crisis. There are some great examples of that creative ingenuity in both the creative ageing and arts & mental health sector on our blog. The Culture, Health and Wellbeing Alliance have some very useful resources for organisations adapting as well.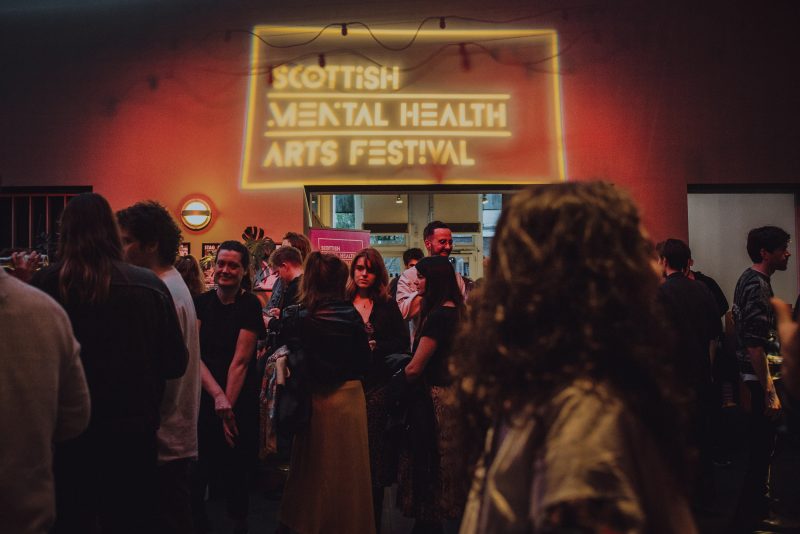 …Organisations have shown great ingenuity in this, for instance the wholesale change made at speed to the Scottish Mental Health Arts Festival
I have been trying to use my time working at home in part by learning more about the arts and mental health sector. I was at pains to emphasise that our initial report on the field – Creatively Minded – is a highly incomplete map and only one we published because there seemed nothing else available. Well that has certainly been proved correct and one of the few pleasures of lockdown has been learning about the work of Create Arts in London and the South East, Centrepieces Mental Health Arts Project in Bexley, Credo ceramics project in Bromley, Movema Dance in Liverpool and Scarabeus Aerial Theatre in North London, Heads On in Sussex, Edinburgh Children's Hospital, Know My Mind in Croydon, Kentish Town Health Centre, Underground Lights in Coventry, Bad Kamra photography and Portraits of Recovery, as well Arty-Folks in Coventry and Brixton Reel, among others. I am sure there are still many more – please do bring them to our attention. Any new edition of Creatively Minded will of course be updated.
And it is hasn't just been about examples of work, but I've also come across research, such as this very useful systematic review by Williams, Dingle and Clift of the mental health outcomes of group music and singing for adults with mental health problems. There is much more to be found in Sidney de Haan's Respository for Arts & Health Resources.
All in all, I don't think that this has fundamentally changed the picture to be found in Creatively Minded, but it has certainly enriched and deepened it.
We have been publishing some blogs from arts and mental health organisations about their work and we would like to publish more. Please contact us if you would like to be included. Only around one tenth or less of the projects mentioned in Creatively Minded are for children and young people and we will be publishing a new report in the Summer which will look at these projects in more depth.
Our report also concluded that the arts and mental health sector is fragmented, as well as broad and skilled, and we have made grants to the Mental Health Foundation Wales and London Arts in Health Forum to hold gatherings, which will now need to be delayed. I hope that we will be considering more of this work when times change.
Of course the purpose of funders is to fund. The public health emergency has made us rethink our first year of funding. This will now be announced in the first week of July (please do sign up for our newsletter so you are alerted to this). We know that with a fund of £1 million and with at the very least 200 organisations active in this field already, that we will not please everyone with our first tranche of funding. But if our funding isn't suitable for you in July, please stay with us as we wish to fund for many years to come in this field and our approach will undoubtedly evolve.
I am looking forward to when this phase of the crisis relaxes to have an opportunity to meet personally more people doing this inspiring work.