Arc is one of the UK's leading arts and mental health organisations, based in the iconic Hat Works building in Stockport, Greater Manchester. We have a 25 year track record of supporting adults and young people recovering from a period of mental ill-health through arts projects which build self-esteem, confidence, friendships and creative skills.
For the past 16 years we have been taking BA and MA Social Work students on 70 and 100 day placements in our organisation. They help us offer holistic support to vulnerable participants on our arts and mental health programmes, ensuring that they make the best use of our service and have every opportunity to recover and move forward in their lives.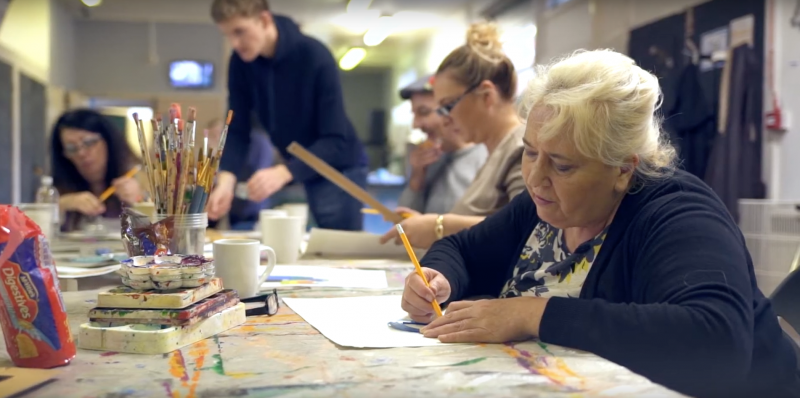 We ensure that they meet the 9 domains in their Professional Capabilities Framework (including Values & Ethics, Skills and Intervention, and Diversity and Equality) through a range of tasks and roles:
Processing referrals – dealing with enquiries, meeting potential participants into Arc for a meeting to discuss suitability and assess risk as well as conducting monitoring and evaluation throughout our programmes (supervised by the staff team). They build relationships with participants throughout this as well as deal with the admin side.
Supporting our creative activities – both in our studios and in external settings. In this context they both support participants and also the artist/facilitator. They often enjoy the chance to be creative themselves!
Advocacy – this could be anything from a safety plan, referrals to other agencies, support with benefits etc. Part of their learning is around knowing when to seek support so obviously if it's a safeguarding concern they must but, if not, they can have a go. They can research most things on the internet.
Representing the organisation – at meetings with teams of referrers and with external stakeholders.
Inducting the next team of students coming in – passing on their knowledge and experience, as well as the systems they have developed
Planning and facilitating basic creative activities in the mental health unit of our local hospital – with the support and mentoring of our artists and team, and working closely with the hospital OTs. There are also other opportunities to lead short projects with participants in the studio, or to work with other facilitators on these opportunities
It's a rich and varied, sometime unpredictable, schedule – which most respond to well, despite not necessarily having worked creatively before.
"I learned to expect the unexpected and that no two days are the same. But also that I should take every opportunity that comes my way – every chance I have been given to do something out of my comfort zone or go somewhere new has become a learning experience, not just for my future in social work but for my life as a whole."

Nicolle, former student
For many, the experience has a huge impact of their personal as well as professional development.
"I actually started setting up my own social enterprise. I don't think I would have really committed to setting up this new project if I hadn't had this experience at Arc."

Ellie, former student

"I realised that change does not have to be monumental to be meaningful. If I can be even a small part of the reason that someone manages to make a positive change in their life, I can leave feeling privileged to have been part of that process."

Nicolle, former student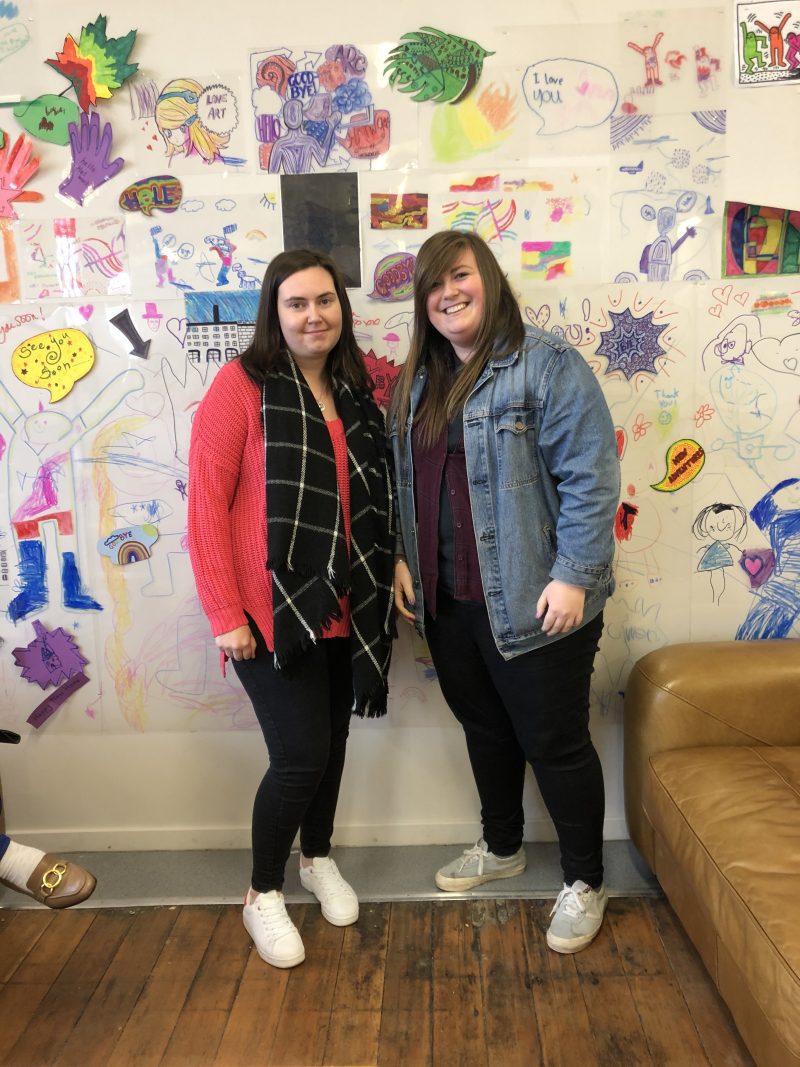 When they complete their placements, many stay in touch with us – dropping in to exhibitions and catching up with participants they supported at these events, as well as participating in our public programmes.
Although not all student placements are successful, the scheme has been very positive for our organisation over the years. We have many previous social work students as volunteers and three former students have at one time or another been on the Board of Trustees. One former student went on to be a core team member for several years. She helped us develop our on-site supervision procedures so that we are a truly valued and respected partner for the four Universities who provide us with placements.
Yes, time needs to be dedicated to them – support, mentoring, managing and assessing but Social Work students are definitely an integral part of the delivery and development of our service, and key to the impact that we can make on the lives of our participants.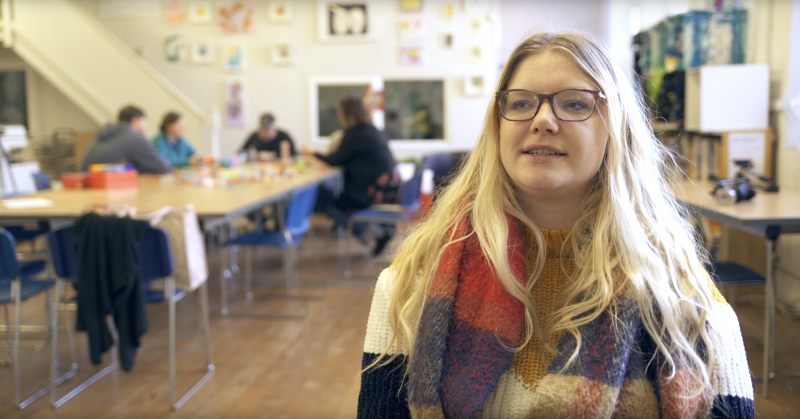 "The connection between wellbeing and art isn't necessarily a connection that the students have made, and when they actually see the difference that that can make to people's lives, it's pretty inspirational."

Emily Weygang, former student, now Senior Lecturer in Social Work, University of Chester
Read a blog of one of our recent students.
To read the blog of one of our recent students.