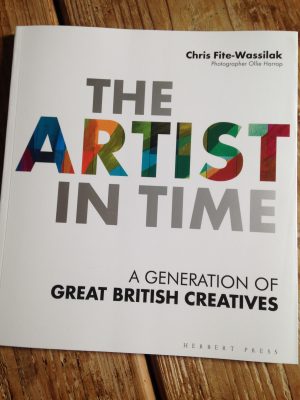 The Artist in Time (Herbert Press 2020) celebrates the creative lives of 20 artists born before 1950. Written by Chris Fite-Wassilak, with photographs by Ollie Harrop, it was commissioned by the Baring Foundation and published by Bloomsbury Publishing.
We are finally able to send out copies to colleagues and partners in creative ageing. If you'd like a copy (or copies), please fill in the form below.
Please note posting may be slow due to limited time in the office.
The Artist in Time - sign-up form