Age UK has brought out its first Index of Wellbeing in Later Life. 'Wellbeing' is hard to define but elements include, a pleasurable life, sense of purpose, independence and dignity – in other words the life that we would want for ourselves and therefore the life everyone else deserves too.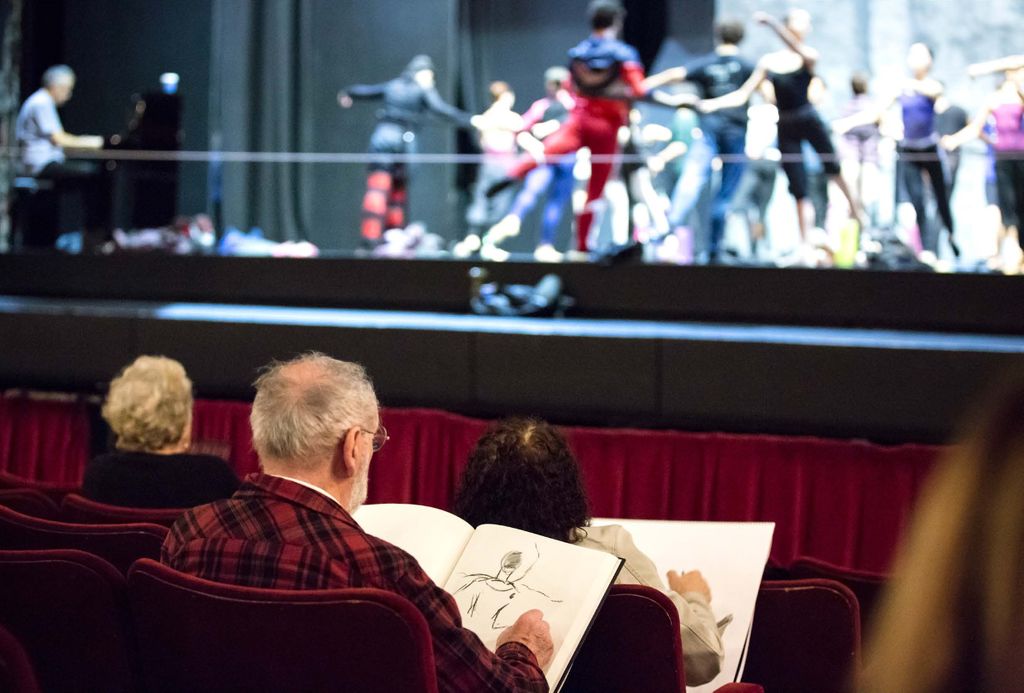 The research is based on four years' worth of the Understanding Society survey, an annual survey carried out in the four countries of the UK. The Index of Wellbeing is based on the survey answers of 15,000 people aged 60 plus. Forty indicators were developed as measures of wellbeing – from personality to home ownership.
However, of particular interest to the Foundation, which has supported work in the arts with older people since 2010, was the significance of 'creative and cultural participation', which of all 40 indicators, makes the biggest overall contribution to wellbeing. Its contribution is 5.75%, which might seem small, but everything is interconnected: engagement in creative and cultural activities can help improve mental health, for example, or introduce older people to new friends, two other important contributors to wellbeing.
So what more needs to be done? The Index of Wellbeing has two striking messages.
Firstly, the average wellbeing score across all domains (including the social domain – which includes creative and cultural participation) is just over 50%. That's a huge gap between where we are now and what we would want for our older population. As Age UK's excellent summary report says: 'surely we should be doing better'.
Secondly, as the average score suggests, there is huge inequality in wellbeing across the older population. Of those who scored least well overall, 23 per cent did not take part in any cultural activities at all. Those with the lowest scores were likely to be the most disadvantaged, more likely to have low incomes, poor health and limited or no social and friend networks to help them through difficult times.
This important research should give Age UK food for thought about what it prioritises, so that older people thrive rather than merely survive. Arts should have a higher priority in work with older people, starting off with recognising this in policy and resourcing, but then crucially at the local level. Efforts must also be made to bring in people with little or no access or history of participation in the arts.
The Baring Foundation would like to help. Our programme funding arts activity with older people already supports both local Age UK branches and some of the national organisations. An early partnership  was with Age UK Oxfordshire to set up a dedicated website for arts and older people. Along with the Arts Council Wales, we are supporting Age Cymru to deliver one of Europe's largest initiatives for people living with dementia to experience the arts where artists in residence are working in over 100 care homes. Age Scotland hosts an annual festival of creative ageing – Luminate – which we fund along with Creative Scotland. And finally partnerships between arts organisations and older people's organisations at the local level (including Age UK) are at the heart of our new joint fund with the Arts Council England. A second funding round for this will open in the Summer.
Arts organisations have shown themselves eager to support this work and partner with Age UK and other older people's organisations. The Baring Foundation has just given a new grant to Age UK Oxfordshire to partner with Age UK on this and we look forward to older people reaping the rewards.
As we heard last week, Council funding for arts and leisure services may be under threat because of the burgeoning crisis in social care. Given their importance to wellbeing, we cannot let this issue slip from the agenda.
David Cutler is Director of the Baring Foundation