Recover,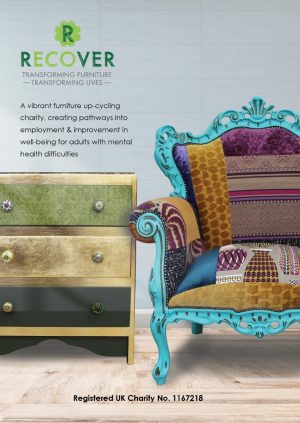 based in Welwyn Garden City, Hertfordshire, offers life changing experience in furniture up-cycling. Every Recover Team Member is on a journey to recovery, whether from mental health difficulties, being a victim of crime or domestic abuse, homelessness, and addiction. They all face challenges of rebuilding families, friendships and working lives.
At Recover, by up-cycling furniture donated by the public, our Team find new skills and a workplace structure, discover fulfilling creative work, develop self-esteem and confidence.
The Baring Foundation's grant will help to ensure that our workshop will be able to withstand the current difficulties many of us have been facing this year, with the added potential to 'bounce back' strongly.
As a small local charity, being supported by the Foundation adds much 'gravitas' to what we believe is a most inspirational way to successfully support our participants' re-integration with communities.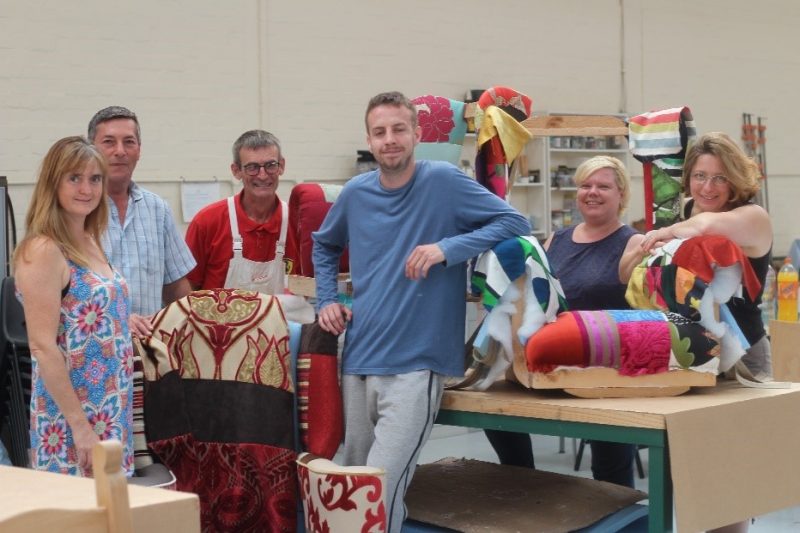 Since the start of Covid-19 we have experienced a shutdown, a reopening, and are now working differently with all the required and recommended safety measures well in place.
Currently, we are having to work with reduced numbers. On the positive, these participants are receiving extra enhanced training, resulting in strengthening of our core team. We anticipate that when it is safe to increase the numbers, these Team members will be in a good position to teach and train the new starters to high standards .
Recover's team may have self-referred and have heard or seen the work we do, or come to us via partner agencies, both statutory and voluntary. These include:
NHS Mental Health Trusts
Job Centre Plus
Charities that provide shelter and accommodation for people who are homeless
Drug and Alcohol treatment organisations
Victim Support
Criminal Justice
The workshop is especially diverse and inclusive supporting a very broad spectrum of people with a wide range of issues. This helps create the therapeutic work-focused atmosphere and is a step on from the treatment environment they may have started at.
Here is a mini case study from one of our participants:
What did Recover ever do for me?
"I volunteered at Recover for about eighteen months and it was the best thing I have ever done to improve my mental health. I've been struggling with severe mental health problems since the 1990s. Since I started at Recover things have improved beyond recognition.

Initially having a place to go regularly and something useful to do when I got there was the principal benefit. Before long though, the relaxed and accepting atmosphere started to build up my confidence and I found I could actually talk to people!  
At Recover we are all given space and encouragement to make our own decisions and to develop our own creativity and style. We also receive valuable training in practical skills. It is a thrill when a customer likes my work enough to want it in their own home.
During my time at Recover I was able to reduce the mental health medication I took from a quite heavy dose to almost none at all. I have hopes I can be entirely clear of medication soon. I put this down to a recovery of my sense of purpose and a new confidence in facing life and the world.
I have left Recover now, very reluctantly, but I have come away with a new faith in myself and my ability to cope.  I will continue to up-cycle furniture and aim to do so as a small business."
---
The Recover Team is one of 87 unrestricted grants we made in September 2020 to arts and mental health organisations across the UK. We hope we will be able to feature more blogs featuring some of their work – and the work of others doing vital work in this space as well.