Hello everybody,
As an artist and oil painter with mental illness, the Baring Foundation's report, Creatively Minded, has been a lovely thing to read. It shows how many people are invested and care about art and creativity and in the health and wellbeing of the people who make this work. They believe in people's ability to create profound things which have the power to heal and improve lives and offer a path out of the madness. I feel honoured that my painting has been chosen for the front cover of the report and I hope that what I say can add some value.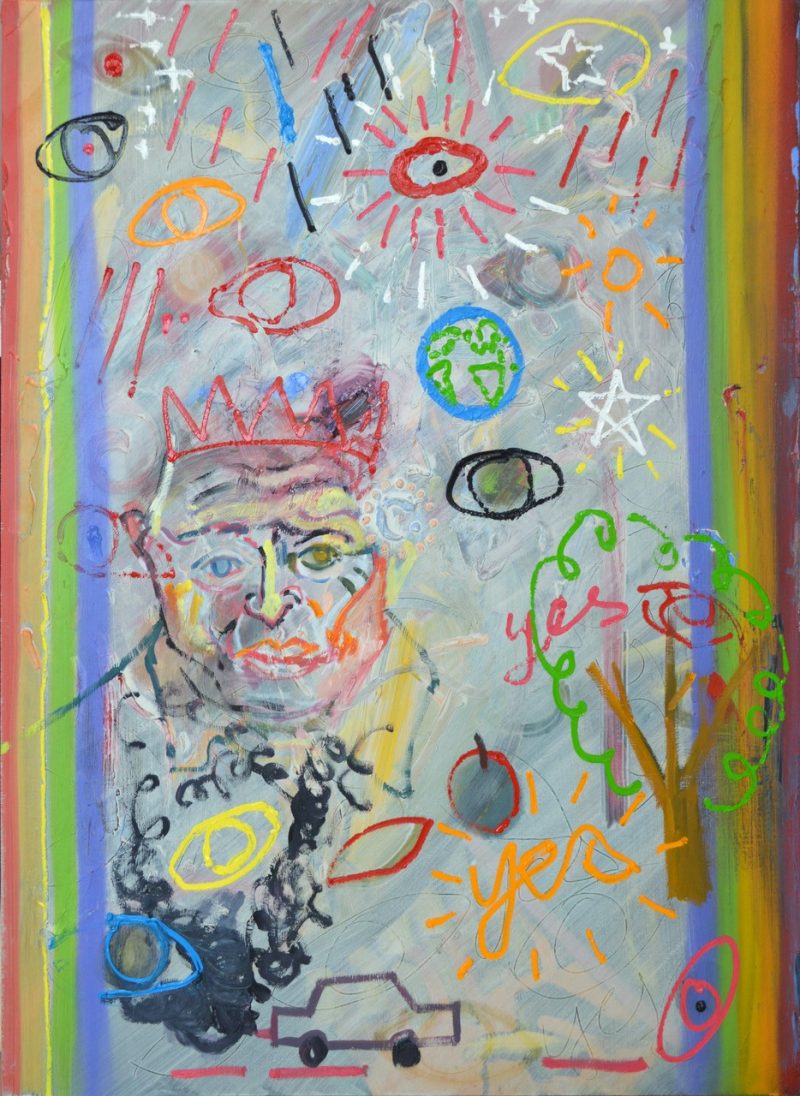 For me the need to create is intrinsic to all but as children get older this, I feel, is educated out of us. The focus is too much on a structured achievement and not enough about play and creativity. This is a loss for the individual but also society as arts power to transform, communicate and educate is misunderstood and neglected. Added to this, the cost of materials and the constant pressure to sustain a practice on top of rent, buying food, looking after ourselves and maintaining our wellbeing are impossible to sustain. The way that art is questioned can be problematic and people can be scathing and insensitive of others work and efforts. It is a brave thing to be an artist and it is an unsecure and vulnerable life.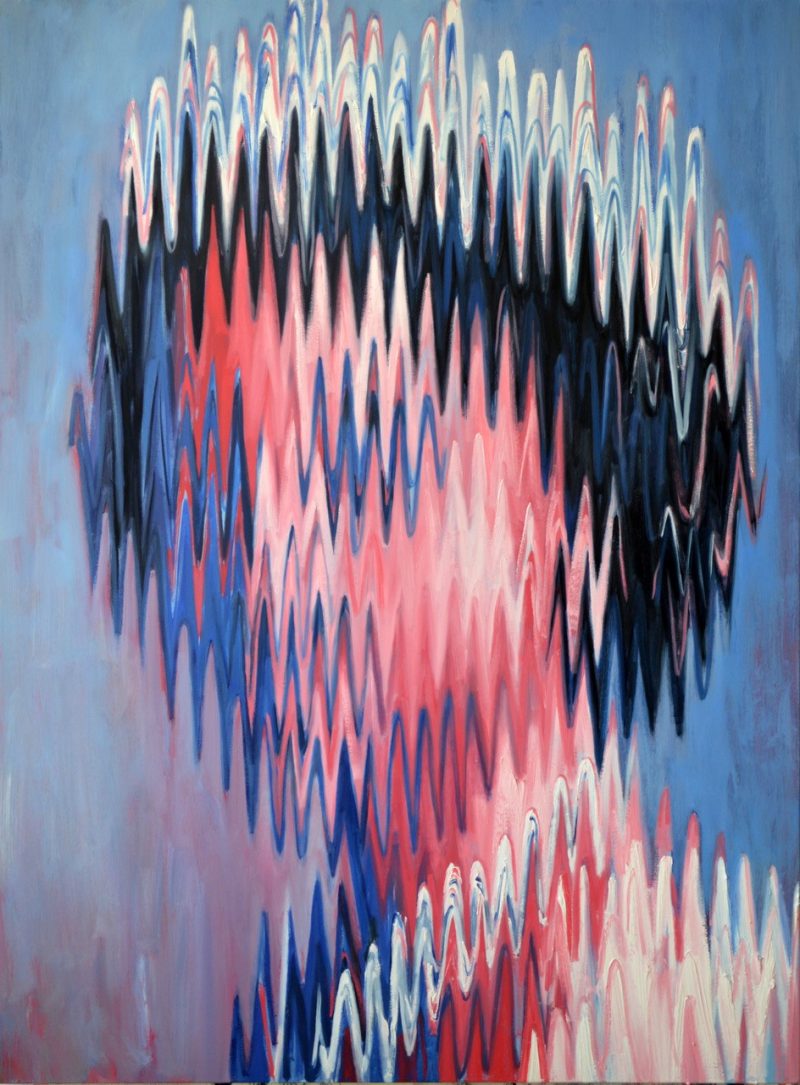 Everyone has an opinion on what they like, and with fast-paced social media it can be overwhelming. For people who have already experienced trauma and have mental health issues, the need to slow down and for help and support is paramount. The importance of assisting individuals to create and be creative should not be underestimated. From the report, it seems that people and institutions who care about this are moving towards an inclusive and supportive environment for artists and creatives and believe in its therapeutic and healing properties. This gives the opportunity to many more people to be creative and a platform that otherwise wouldn't be there.
I have found art a valuable tool for expression, identity and connection.
The lucky ones like me are encouraged from a young age. A family neighbour and art teacher who I used to visit when I was a child instilled my passion for art and my belief in it. I have found art a valuable tool for expression, identity and connection and really enjoy my talent. I also enjoy passing on this passion and knowledge to others and feel that helping others is often more pleasurable than creating for myself.
Creativity has been central to my life. As a dyslexic child, when looking at books of art, artists stories and histories, I found their struggles and paintings inspiring and joyful. I loved spending time drawing and losing myself in my creativity. When studying at Chelsea (University of the Arts London) I became mentally unwell and spent time at Studio Upstairs in Bristol and made some work in a therapeutic setting before going back to study.
The environment there was more holistic and the ways of making art were quite different to the ethos at university. I was also referred to the Bethlem Gallery by my social worker at the end of my studies and had a show with them of people that helped me through my illness called 'There is Good in Us'. The Bethlem have been a great support to me especially when I have tried to do things with other galleries in the cut-throat art world and have needed advice and guidance. They are supportive, kind and have a great community, with people who have been through similar experiences who can all help one another.
The Bethlem have been a great support to me.
I have since had other opportunities with the Lancet journal, Psychiatry, writing articles and had my work published on their front cover. Last year I had my work collected by the Wellcome Collection and in 2017 I was part of 'Alternative visions' a touring exhibition that OutsideIn and Arts & Health South West put on over four venues across the South West. My painting was the lead image for the exhibition and was collected by Bristol Museum. I also was part of an online auction organised by Cardboard Citizens raising money for the homeless.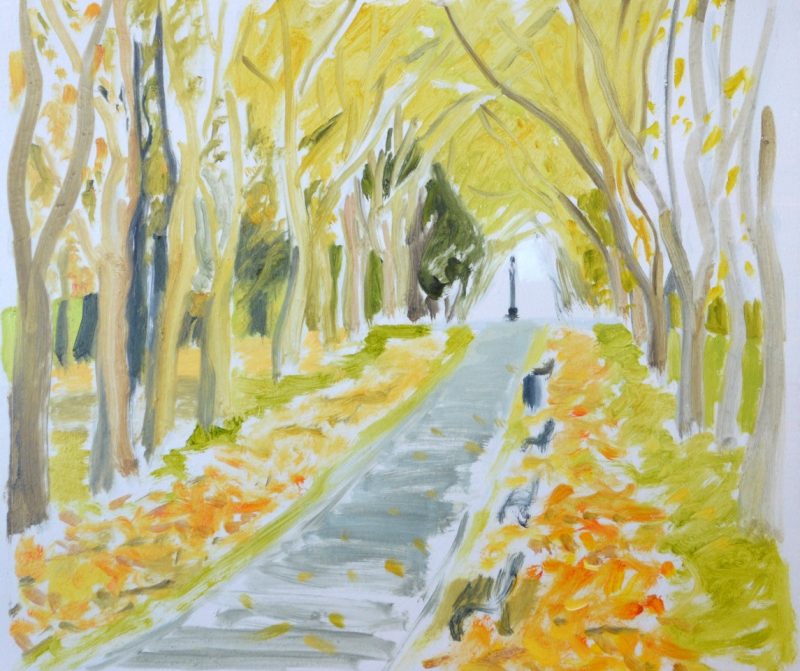 Alongside my art practice, I work part-time as a carer for a disabled adult with down-syndrome and autism which I love, and the balance between them makes me feel more independent and less reliant on the success of my work. However, the opportunities that I have had have made the reality of being an artist in my own right more real and love being part of the Outsider Art community.
As we all sit at home in the crisis of the coronavirus epidemic worrying and wondering what's going to happen to us all, I feel that society will have to change, hopefully for the better, and that art will have a role to play.
A drawing with concentration on something as simple as a flower or walnut shell can take us out of worry and anxiety, focus the mind and at the same time create something beautiful. Art can rebalance people. It can show psychological aspects of ourselves that we may ignore, and things can come out whilst creating that when we look at our work, we can see ourselves and the world differently making a more complete and whole picture.
A drawing with concentration on something as simple as a flower or walnut shell can take us out of worry and anxiety, focus the mind and at the same time create something beautiful.
For me, oil painting can be a slow process in its realisation and even in its practical aspects like the drying of paint. It is also a process of self-evaluation and reflection and is very meditative. Days and weeks can fly by when concentrating on the process of painting and is very relaxing and engrossing. This is often at odds with the fast-paced world demands of transactions and commerce. It is therefore great to see the growing support for art and its health and wellbeing benefits through places like the Bethlem Gallery, the Studio Upstairs and OutsideIn amongst others.
Perhaps the changes the crisis brings might be even wider. The art world could become less focused on commerce and more on nurturing. How art is seen and exhibited could change with more virtual galleries and perhaps less emphasis on luxury and more on simpler means of production. Factories that make art like Damien Hirst's and exclusive art galleries will be even harder to sustain and we are moving into different times. Art is also a great communicator. When artists collaborate with scientists and other professionals, I feel that new things can come from these encounters and artists can bring new life to the ways of doing activities, seeing and experiencing.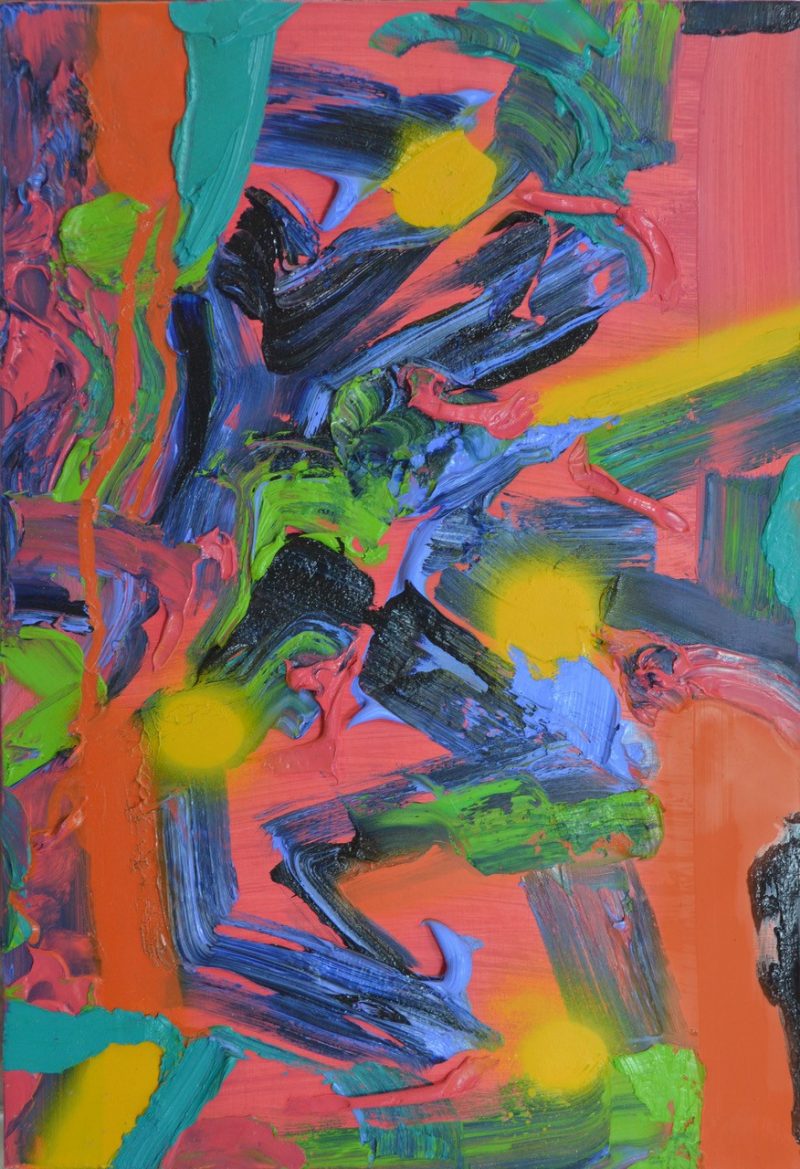 This crisis is a time of personal reflection for all, slowing down and pausing to find out what is really important to us. As a final thought, when studying art I read a book on post-modernism. It said the only cure for the impasse of post-modernism is a new form of romanticism. I think that this day is coming closer as our fractured world will need to sort itself out and come together uniting in common ground and a new order. Coronavirus has made us realise we are all vulnerable, but also interconnected, sensitive souls. We make ourselves ill by worrying about the world and where it is going, but we can now be let loose to encourage and explore where humanity will go next.
You can find more examples of George's work on his website here.