Did you notice the recent news article about a hospital in Brussels 'prescribing' museum visits by patients suffering from Covid related stress for an experimental three-month period? (I think I can help them with the research – the results will be positive.). It struck me as a curious news item as so much is already happening in the UK when it comes to social prescribing. Indeed, a little further research showed that the Brussels experiment was based on work in Montreal in Canada where a museum employs an arts therapist and a discipline of Museotherapy is being developed. (And please note that this is specifically arts therapy; I am certainly not aware of arts therapists employed within museums in the UK, though the Towner Contemporary in Eastbourne had an arts therapy project working in primary schools.)
This made me think how much is happening in museums which relates to the Baring Foundation's interest in creative engagement with people with mental health problems. I would imagine that we all might think first of the wonderful Museum of the Mind based at the Royal Bethlem Hospital that can trace its roots back to 1247. But we also have the Freud Museum in London and several more modest museums based on psychiatric institutions, such as the Glenside in Bristol and in West Yorkshire, the Mental Health Museum, which is run by the local NHS Partnership Trust. There are also a series of museums that relate to either hospital or to medical disciplines; the one with probably most relevance is the Wellcome Collection which, in its exhibition called Being Human, asks artists to respond to health issues and has wonderful new works by  the Vacuum Cleaner and Dolly Sen.
Outside England there is a small family of other museums based on former psychiatric institutions. In Helsinki the beautiful 19th century Lapinlahden Lähde which is in a park and has mainly been redeveloped as a civil society wellness centre for mental health but includes a museum. In the Netherlands Den Dolhuys in Haarlem has been renamed (and revamped) as the Museum of the Mind and has a second location in the Hermitage in Amsterdam with temporary exhibitions of Outsider Art. There are also museums in Ghent in Belgium (Dr Guislain) and in Denmark in Aarhus (Museum Ovartaci). There are also several in the USA. The most disturbing chapter of history can be found in Germany where the Prinzhorn Collection in Heidelberg is a collection of art from 1840-1940 by the patients of psychiatric institutions collected by the eponymous psychiatrist Hans Prinzhorn, and the basis of a book he published in 1922. By 1939, these artists faced extermination in the Nazi prequel to the Holocaust, sometimes called the T4 Programme.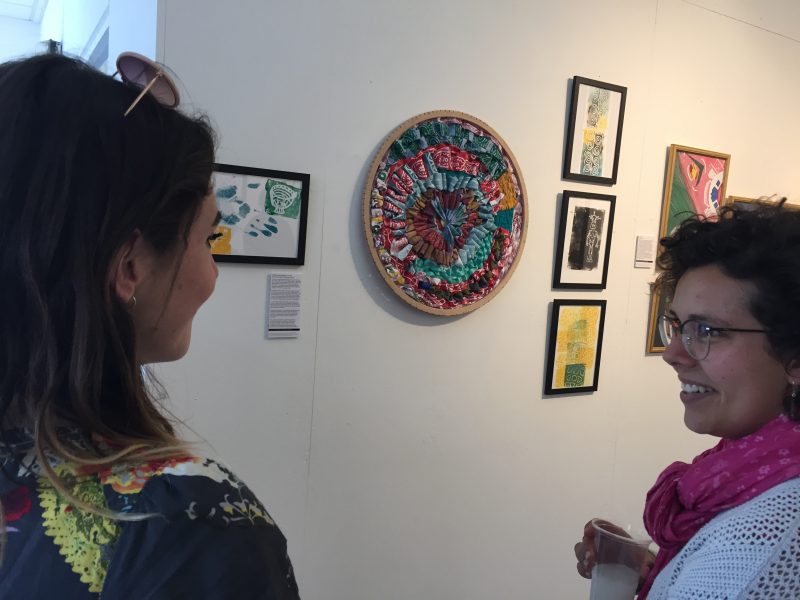 In all of this, it is essential to recognise that the history and practice of psychiatry is highly contentious. This makes even more important the involvement of people with lived experience in telling the story and in shaping curatorial decisions. This can be seen for instance at the Museum of the Mind.
Beyond these specialist museums, there are mainly examples of museums working with people with mental health problems. The Baring Foundation has just given a grant to the Foundling Museum for creative work with care experienced young people that will be trauma informed. Some arts organisations have worked collaboratively with local museums such as Open Mind in Leeds or the Bath Museums partnership with Fresh Art@. Other museums collaborate with their local chapter of Mind and hold exhibitions of work such as the Ashmolean Museum in Oxford. The National Museum of Scotland engaged with young people using CAMHS services resulting in a publication, and the Scottish Maritime Museum in Dumbarton has worked with an addiction recovery charity on a project which involves the restoration of the Dunkirk Little Ship Skylark IX. Tyne & Wear Archives and Museums has also run an addiction recovery project combined with justice recovery.
Doubtless there is much more happening – but is there enough? I have noticed an enormous movement among museums and galleries over the last decade to welcome people living with dementia, to some extent inspired by Meet Me At MoMA in the US. Do we need something similar for museums to engage people with mental health problems? Should every museum have a partnership with its local Mind organisation? Should at least some staff go on Mental First Aid training? Are museums sufficiently being seen as a resource for social prescribing?