Perhaps it's the longer days, a little milder weather and the uplifting sight of the first flowers in the local park, but I have been thinking about how often creativity combines with the healing power of nature. Or perhaps it is just the frustration of staring at this laptop! I suspect everyone has been thinking a lot more about this during the third lockdown but it is apparent what a strong theme it is for many of the grantees of our Arts and Mental Health programme. So much so that I can only mention a small number that have made this central or a key aspect to their approach. And there many more examples run by organisations which we are not currently funding.
The Brock Garden in the West Lothian area of Scotland is managing to keep some of its services open outdoors under carefully regulated guidance as an essential service. The Brock has its origins as an NHS service to patients at a local hospital which saw its future as an independent charity. It now offers 78 participants a wide variety of flexible activities but at its heart is therapeutic horticulture. (Surely gardening is an art? One of our advisers always used to say that if the Arts Council had been established in the Eighteenth Century rather than the Twentieth, gardening would have been one of its top priorities.) More recently, The Brock has expanded to  a range of new creative opportunities – I was delighted to add 'pyrography' to my vocabulary which is going to make me look very impressive at Scrabble.
More recently, Art Branches was set up in 2015, though with its roots in a project by artist Stephanie Hartick to connect people with the landscape of the Brecks in Norfolk and Suffolk. The charity works with both children and adults. It really demonstrates the alchemy that can be found by combining creativity with the environment. For instance the 'Deep in the Woods' project combines the skills of a tree expert, an artist, a Wildlife Trust Education Officer and a traditional craftsman which resulted in using coppiced hazel to make a 'runic' fence among other things. There are many more examples on their website.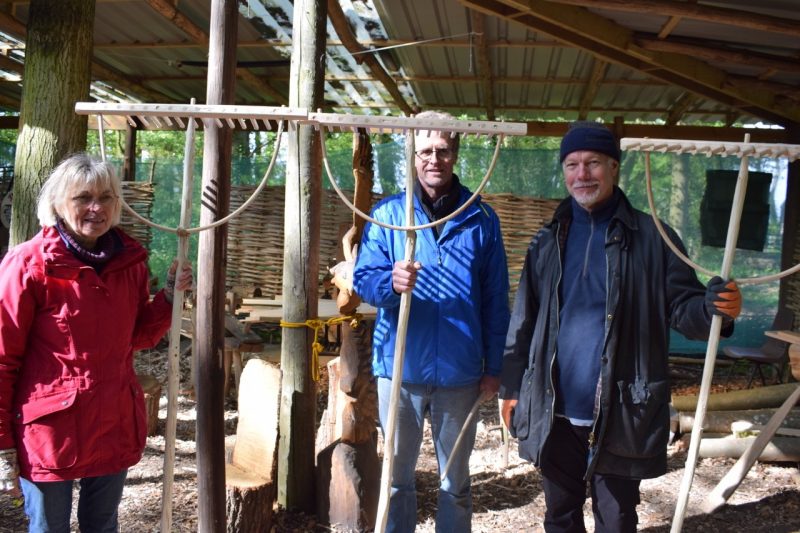 Bradford is surrounded by some of the most dramatic and beautiful scenery in the country. The Hive has taken full advantage of this and gives an account of their Naye Subbah project in our new publication Creatively Minded and Ethnically Diverse. They write that they delivered: '20 creative sessions to a group of South Asian women based around the 5 Ways to Wellbeing, with simple, achievable and sustainable craft activities related to going out into nature and working with natural materials. The group was introduced to the local environment in new ways: we built a garden area with seating outside the venue together; visited our allotment to collect plant material; made and worked with plant dyes…'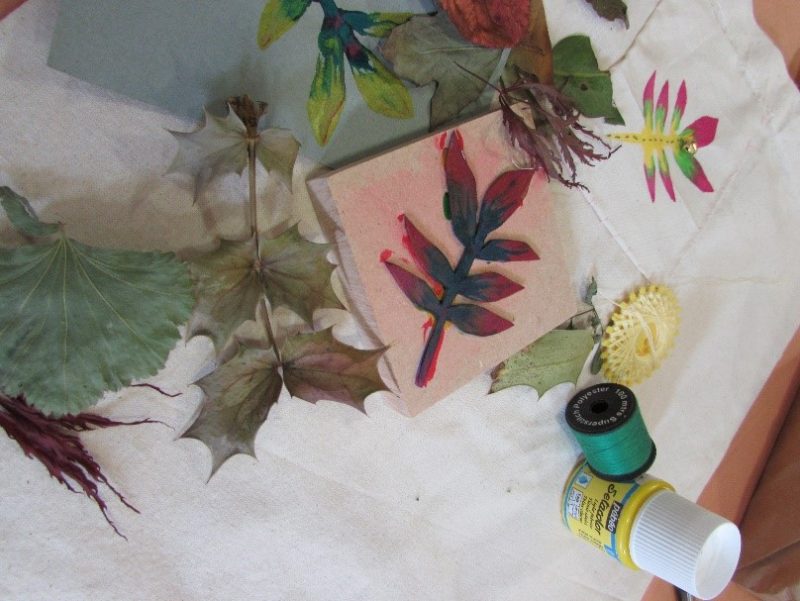 Radiate Arts is based in Chester but active in North and Mid Wales with a centre in Clywedog. Two local artists wanted to do something about the declining local arts provision and quickly started to concentrate on wellbeing, including social prescribing. Their 'Working with the Hard Stuff' project works with ex-military personnel who are experiencing PTSD and invites them to create using stone carving. The pieces are inspired by the beautiful landscape of Clywedog and a major new project has been agreed to create a sculpture trial around the vast local reservoir and dam.
In 2019, TLC St Luke's, based in the Ardwick and Longsight areas of Manchester, ran a one year long project called 'Breathing Spaces'. It focused on the local area's best quiet spaces and used art to notice, engage, create and share. The latest images from their blog site include stunning photography of a very snowy Pennines. St Luke's started life in the 1980s, the inspiration of a local vicar who with Social Services created a well-used drop-in, but like many of our grant partners has continued to evolve as an independent charity.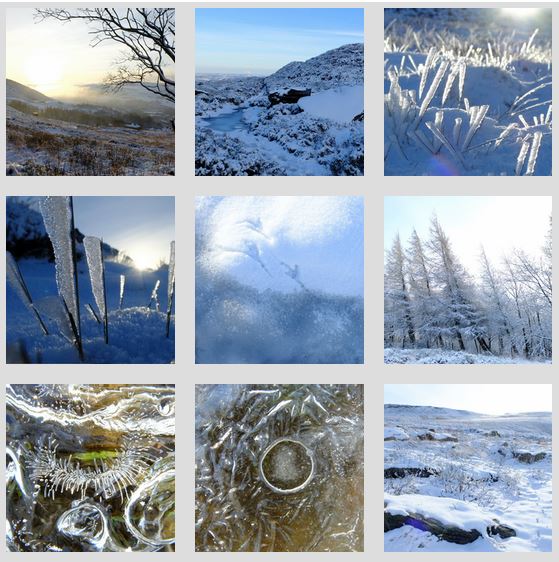 SR2 Create Space is based in Huddersfield and works across Kirklees. One of its projects is 'The Great Outdoors' which allows a range of opportunities including the use of a community allotment, as well as 'garden upcycling', eco crafts, natural art and photography on group trips into the countryside.
We have commissioned the Restoration Trust based in Norfolk to produce a new report for us towards the end of the year with examples of good practice as to how heritage sites can be employed as creative places for people living with mental problems. Often a heritage site combines a historic landscape with buildings as evident in the Human Henge project.
Most organisations have had to severely curtail their work outdoors in recent months and in some cases pause it altogether, but it's all out there waiting for us.
The combination of using our hands, breathing the fresh air, losing ourselves in nature, getting some exercise, accepting the friendship of artists and peers, as well as expressing ourselves creatively is a surely about as good as it gets.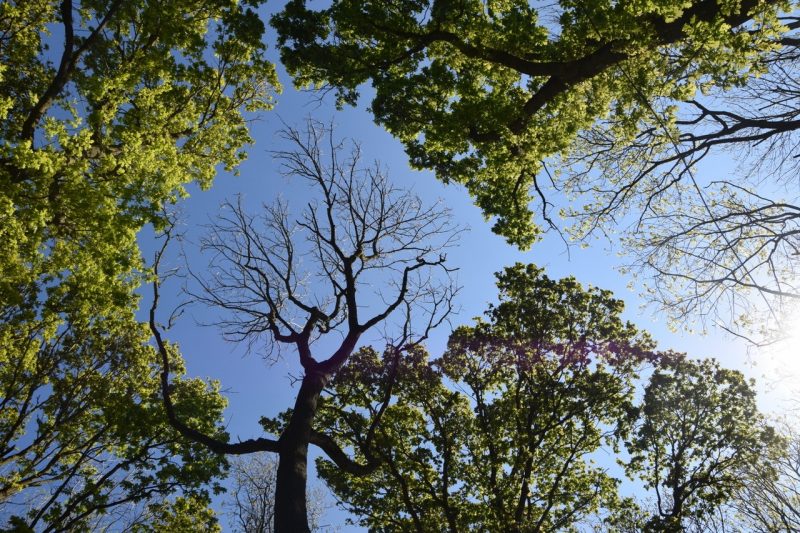 More creatively minded and green projects
Green Room Gardeners is a project is led by Leicestershire Partnership NHS Trust and Brightsparks: Arts in Mental Health Group, in partnership with The University of Leicester, Leicestershire and Rutland Wildlife Trust and Attenborough Arts Centre. The initial objective was to transform Attenborough Arts Centre's courtyard from a disused plot – into a green 'amphitheatre' garden open to all for relaxation and performances. Now this is done, they are moving on to transform other sites.
Significant Seams in Devon have a number of courses and programmes that are firmly grounded in 'green', particularly those led by artist Naomi Wright, such as 'Crafting a Walk with Natural Inspiration', which involves a walk and trying out simple crafting and textile techniques to make a record of journeys, and 'Textiles and Nature: crafting natural inspiration'. Both are these are run with the NHS.