To mark International Women's Day, we would like to highlight some of the great work that the Baring Foundation is proud to support. We are a human rights funder – and human rights are women's rights – so we hope that everything that we fund supports women's equality. However, in this blog we want to focus on our grants to organisations working particularly to uphold the rights of women.
Since 2014 our International Development programme has supported locally based LGBTI civil society in sub-Saharan Africa, working with and for lesbian, bisexual and transgender women.  One reason for this specific focus is that the small amount of international funding dedicated to LGBTI rights in Africa has historically tended to go to gay men's organisations, often through HIV funding centred on MSM. The multiple discrimination faced by LBT women around the world is well analysed in a publication we commissioned from the Human Dignity Trust Breaking the Silence. We also commissioned Mariam Armisen to conduct the first mapping of trans and lesbian-led organising in Sub-Saharan Africa which identified 67 such groups in 2016 (with more emerging every year!).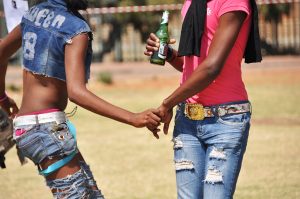 We believe that our funding should wherever possible be direct to African LGBTI civil society, which is best able to determine its own agenda, so up until now our grants have mainly been through two regional specialist grant makers, UHAI EASHRI in East Africa and The Other Foundation in Southern Africa who are rooted in these communities. Some examples of organisations supported through this funding have included Gender DynamiX in Cape Town, Y-Fem (Young Feminists Movement, Namibia) and Galz in Zimbabwe. The innovative and brave work of these organisations is deeply inspiring.
Our Strengthening the Voluntary Sector programme starts with the premise that the law and a human rights based approach is an underused tool for social change by the voluntary sector. The programme is open to work on any aspect of discrimination and disadvantage, but many of our grant-holders focus on women's rights. Some examples have included the Centre for Women's Justice, the Women's Equality Network in Wales; Birthrights; Latin American Women's  Service and Sisters for Change.
These two examples – both relatively new organisations – show the range of law and human rights approaches available to the voluntary sector:
Birthrights works to secure the rights that all women are entitled to during pregnancy and childbirth. It has pioneered human rights work with health professionals, frontline organisations and others to ensure that women most at risk of discrimination in maternity care have their rights to dignity autonomy, privacy and equality protected.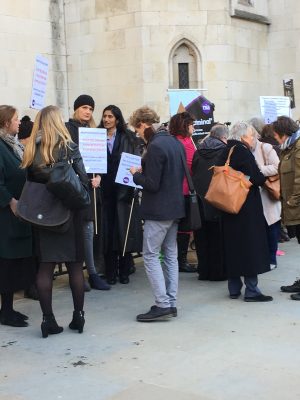 The Centre for Women's Justice uses the law to achieve justice for women that have experienced violence. Most recently its Director, Harriet Wistrich, helped sex trade survivors win a ground-breaking judicial review to protect their right to respect for a private life.
In the UK, we have recently been reminded by the passing of 100 years since (most) women got the vote, how far women's rights have come. But not everyone has shared in that success. We are proud therefore to support our grant-holders fighting for the rights of those women who continue to face disadvantage and discrimination.