We would be grateful for an acknowledgement of the funding in any communications you produce about the work which the Baring Foundation is directly supporting, including any publications and websites.
New grant-holders will receive our Communications Guidance and Logo Guidelines, available to download here and on request.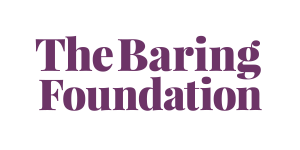 Please do use our logo on work we are supporting – we have logos for print and digital available. Please contact us to request the format you need. Our Logo Guidelines provide information on how to use our logo.